SouthBites Trailer Park Now Accepting Applications for SXSW 2018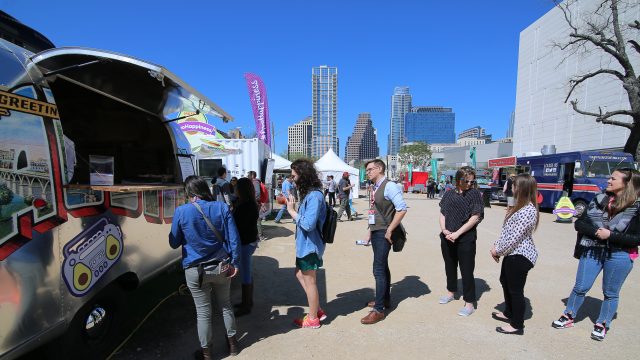 The ever-popular food truck extravaganza is returning to SXSW 2018! SouthBites Trailer Park will be back in its sixth year with another eclectic mix of delicious cuisine from Austin and beyond.
Currently, we're looking for another equally impressive batch of food trucks for SXSW 2018. We're accepting applications now through October 15.
To learn more about this opportunity and be considered for a spot on the lot, fill out the SouthBites Vendor Application Form.
Deadline to apply is October 15.
Photo by Randy and Jackie Smith