What Makes Ridesharing Different in Austin This Year? Fasten: The Official Rideshare Service of SXSW 2017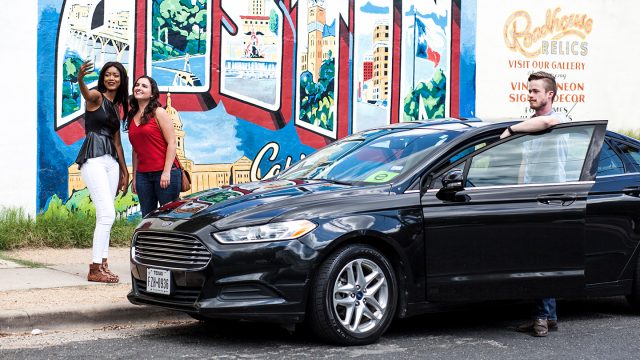 Content provided by Fasten
Yes, Austin is weird. You may even notice that ridesharing seems a little weird out here too—weird in an awesome way!
With a fresh take on ridesharing, Fasten provides rides that are more affordable for riders and more profitable for drivers. Their progressive, people-first approach shows that ridesharing doesn't just have to be black and white, or pink.
The company considers its drivers as customers who pay Fasten a flat $.99 per ride, compared to the 20-30 percent other ridesharing companies charge. Since its Austin launch in June 2016, Fasten drivers have given over 2 million rides.
With Fasten's expansive network of drivers, pickup times typically average less than three minutes within the Austin City Limits and less than two minutes downtown. And they've ramped up driver recruiting and onboarding efforts in recent weeks to help meet the increased demand during SXSW.
Download the app and see why most Austinites have chosen Fasten for their ridesharing needs. Use the code PEOPLEFIRST to get $5 off your first trip.
SXSW is happy to have Fasten as the Official Rideshare Service of SXSW 2017!
---
Related News: