Visit the Panasonic House at SXSW for Interactive Discussions and Futuristic Ideas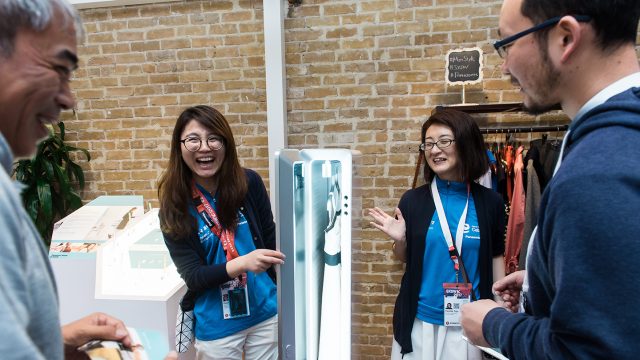 Are you into technology, innovation, food, design, or just curious about the future? If you said yes to any of these, then you need to stop by the Panasonic House at SXSW where Game Changer Catapult, the innovation team from Panasonic, will hold interactive discussions and showcase prototypes for a number of new products and technologies.
Love new ideas?
This year, Panasonic will hold interactive discussions every day, March 10-12. The detailed schedule will be updated at the Game Changer Catapult official website. Make sure to check it out here.
Love new product ideas?
See what's coming next at the Panasonic House. See and test out innovative, consumer products that are coming in the near future.
Food Multiple prototypes of future food tech will be introduced, including AR solutions for restaurants, a smart food delivery kit and robot to make real Onigiri (rice balls). Stop by to discover new food tech breakthroughs and taste some Japanese cuisine.
Family & Pet If you live apart from your family, this smart communication device may interest you. Do you have a pet that you love? Then you'll want to see all the new pet health solutions.
Beauty & Health Discover a totally new proposal for a dental whitening system.
Design A group of Panasonic designers will introduce their ideas through the Future Life Factory.
Please stop by to learn about Panasonic's new projects and provide feedback to the project team. You can help the Panasonic teams brush up their prototypes and realize their ideas as they move from prototype to production.
See you at the Panasonic House!
Content provided by Panasonic
Photo by Lauren Lindley