Introducing the International Women's Day Celebration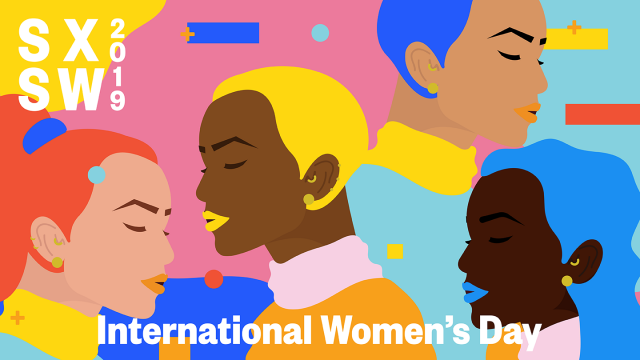 Kick off SXSW on March 8 with the official International Women's Day Celebration, brought to you in partnership with the European Union and UN Women.
Come ready to be inspired by a day of rapid-fire programming and performances from womxn and non-binary creators at the EU House, Palm Door on Sixth from 2:00pm – 8:30pm. Directly following until 10:00pm, stick around for an unforgettable afterparty, featuring Flint Eastwood.
The first International Women's Day (IWD) occurred in 1911 with more than one million people participating. In 2019, SXSW is continuing to play its part -- this year, we're bringing together the most forward-thinking minds to celebrate the art, music, and films created by those who identify as women or non-binary.
Add the SXSW International Women's Day Celebration to your schedule.
IWD is fast approaching. For more information regarding featured hosts, speakers and talent, visit our official event site.
Show up. Be galvanized. Leave empowered.
See you there!
Special thanks to our SXSW IWD Sponsors: Kendra Scott, ESP, HUD App, and Poo~Pourri!
Artwork by Laci Jordan