Non-Alcoholic Spirits Made from Nature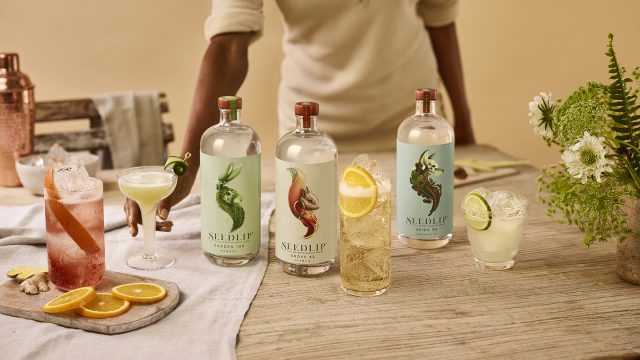 It may come as a surprise to learn that Seedlip is a nature company.
The pioneer non-alcoholic spirits brand is on a mission to change the way the world drinks while celebrating and protecting the natural world.
Growing up on a farm in England, Seedlip founder Ben Branson's earliest memories are in the field picking sweet English peas. Early on he developed a love and fascination for nature.
In his adult years, Branson discovered the 17th century book The Art of Distillation, which inspired him to experiment with a copper still and homegrown herbs. After two years of tinkering, he created a clear, flavorful, shelf-stable liquid from spices, barks and citrus peels: Seedlip Spice 94.
Since launch in 2015, Seedlip has expanded its range to include three distinct expressions: warm and aromatic Spice 94, savory and herbal Garden 108, bright and citrusy Grove 42. Each serves as a sophisticated alternative to alcohol used to make delicious cocktails, whether a signature Seedlip Highball when topped with premium ginger or used in more complex cocktail recipes.
Seedlip puts nature's rich flavors on full display and provides an option for anyone who isn't drinking – however long, no matter the reason.
Stay connected with SXSW – follow us on Twitter, Instagram, LinkedIn, and Facebook for the latest SX news.
Image courtesy of Seedlip