2024 Track Sponsorships: Become a Part of the Conference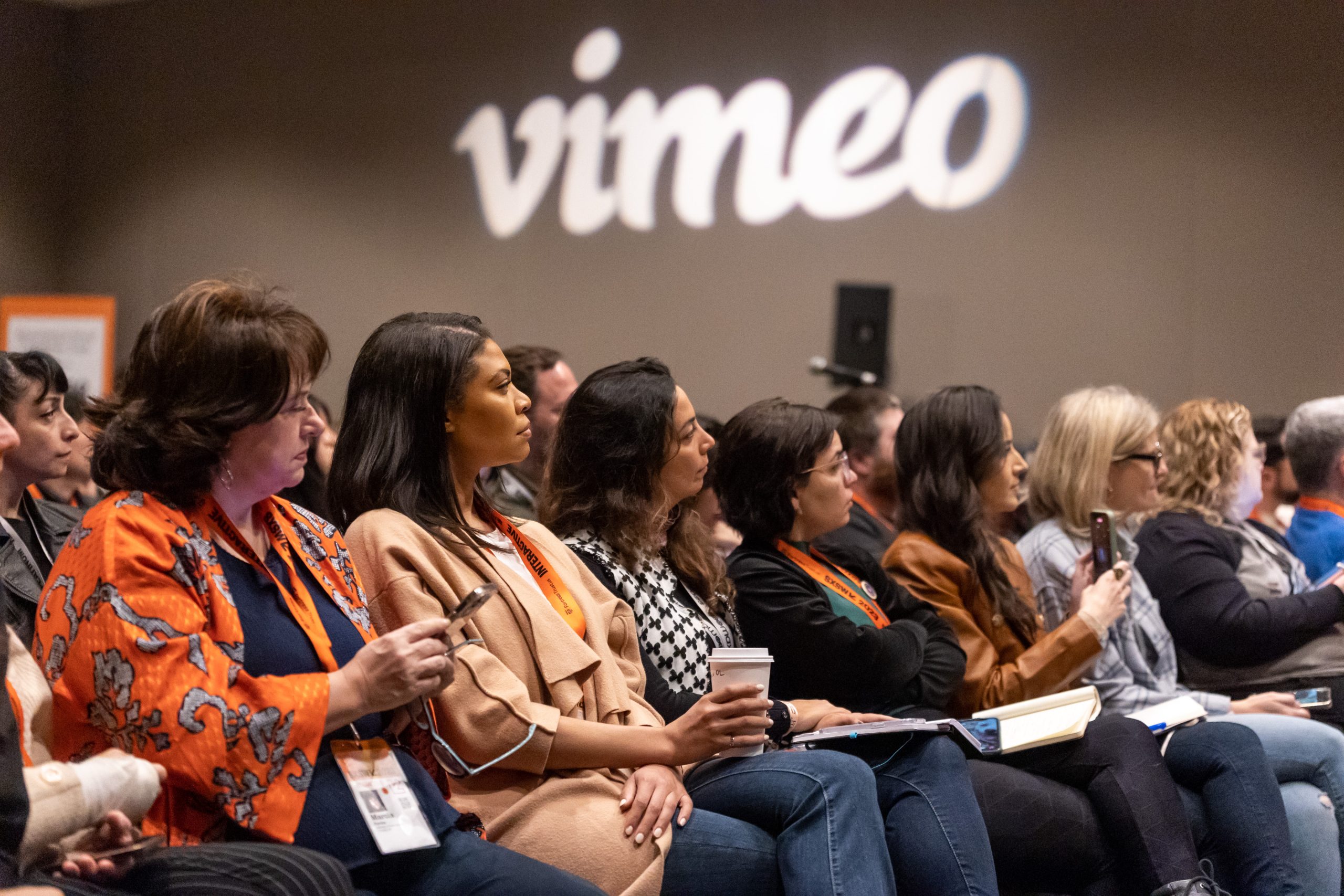 Does anyone really know how ChatGPT works? Or how TikTok became the new QVC with UGC (user-generated content)? Or what the latest development is with CBD and THC? If you answered yes to any of those questions (and your head isn't spinning from the amount of acronyms), don't go anywhere. You'll want to hear more about the new and exciting list of 2024 SXSW Conference Tracks and how you can be a part of it.
SXSW Conference
The SXSW Conference is specially curated to consist of the most relevant and thought-provoking topics of today, attracting thousands of attendees every year to listen to hand-selected speakers and industry experts.
This year, we have three new tracks highlighting Artificial Intelligence, the Creator Economy, and Fashion & Beauty. These additions reinforce our commitment to staying at the forefront of the constantly evolving social, technological, and political landscapes. So get ready to ride the information rollercoaster with us – it's going to be one thrilling, mind-expanding experience!
Conference Track Presenting Sponsorships
A SXSW Conference Track Presenting Sponsorship gives your brand the chance to connect directly with a targeted audience by aligning with thought leaders in a chosen industry. By positioning your brand in front of a track that ties into your company's values, you can seamlessly build brand awareness at one of the most renowned conferences in the world. With vibrant marketing, captivating programming, and interactive brand awareness, a track sponsorship makes your brand a central part of SXSW.
Partner Programming
Partner Programming sessions are sessions BY you, for YOUR audience! Separate from a Track Sponsorship, Partner Programming allows you to present a day of sessions or even a single session during the SXSW Conference. With Partner Programming, your company can be one of the leading voices introducing the NBT. (Next big thing? Okay, we're done with the acronyms.)
Fill out our Marketing Form today and get connected with a SXSW Sales Representative to learn more about both Conference Track Sponsorships and Partner Programming.
2024 Tracks
From Psychedelics and Sports to the latest in AI technology, there's bound to be something to pique your interest. To get a closer look at these tracks and their full descriptions, head over to our Conference page.
2050
Advertising & Brand Experience
NEW! Artificial Intelligence
Climate Change
Creating Film & TV
NEW! Creator Economy
Culture
Design
Energy
NEW! Fashion & Beauty
Film & TV Industry
Food
Game Industry
Government & Civic Engagement
Health & MedTech
Music & Tech
Music Careers
Psychedelics
Sports
Startups
Tech Industry
Transportation
Workplace
XR (Extended Reality)
Availability is limited, don't miss your chance to make a lasting impression on any of these highly targeted audiences! Take the first step towards becoming a track sponsor by filling out our Marketing Form.
And if you haven't secured your badge yet, make sure to register early to save off the March walk-up rate. Going with a group? Save with discounted rates for 10 or more. See you at SXSW 2024!
Keep up with us on Twitter, LinkedIn, Instagram, Facebook, and TikTok.
Advertising and Brand Experience Track Session, Worldbuilding with LEGO, Pinterest & Amplify, presented by Vimeo - Photo by Erica Fuchs