2023 SXSW Pitch Finalists Announced: 40 Innovative Tech Startups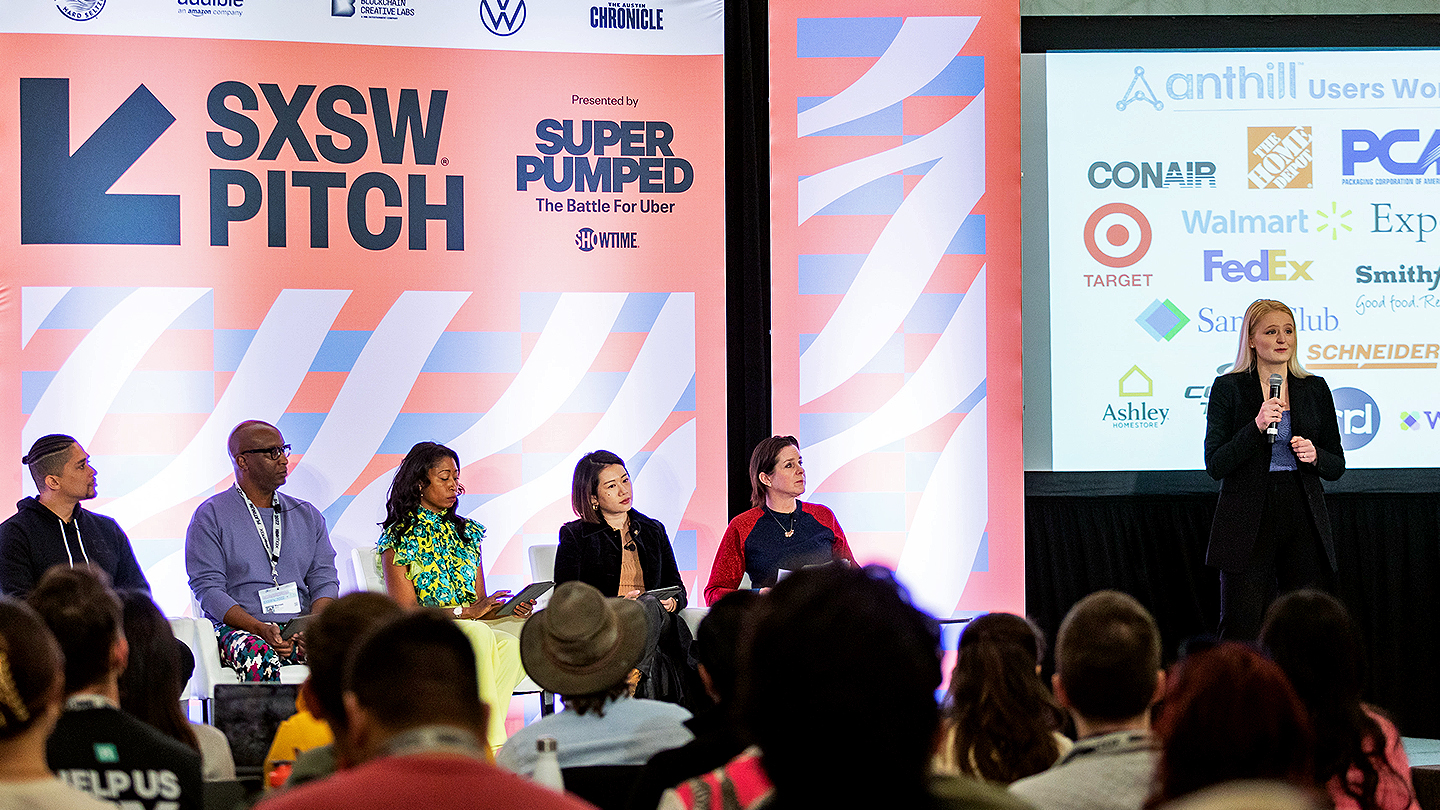 Announcing 40 finalists for the 15th annual SXSW Pitch competition, presented by ZenBusiness and supported by Collins Aerospace, representing the most cutting-edge technologies from across the globe at SXSW 2023.
"Since its inception, SXSW Pitch has been front row to some of the most ambitious startups from around the world, using creative ideas to change their industry's future," said SXSW Pitch Event Producer Chris Valentine. "We are thrilled to play a role in helping shape these early-stage ventures and connect them with the resources they need to thrive. This year's competition will be a representation of the incredible and innovative work being done around the world."
From March 11-12, SXSW Pitch will showcase 40 tech companies from eight distinct categories for two days of live pitches in front of an audience of SXSW attendees, high-profile media, venture capital investors, and a panel of expert judges. This season's judges include industry moguls like Stacy Feld (Johnson & Johnson), Jacqueline Jennings (Raven Indigenous Capital Partners), Mingu Lee (Cleveland Avenue), Trish Costello (Portfolia), Kay Koplovitz (USA Networks), and many more.
Participating companies come from all around the world, with finalists this year representing Norway, Germany, London, Ireland, Brazil, Taiwan, and United Arab Emirates, to name a few. Explore 2023 finalists by category below.
2023 SXSW Pitch Finalists
Artificial Intelligence, Robotics & Voice
Enterprise & Smart Data
Entertainment, Media & Content
Food, Nutrition, & Health
Future of Work
Innovative World Technologies
Metaverse & Web3
Smart Cities, Transportation & Sustainability
View a complete list of the 2023 Finalists with bios, including alternates, on the SXSW Pitch page.
Congrats to all of the finalists! See y'all in March.
Awards Ceremony & Showcase
The 2023 Pitch event will feature 20 companies on Saturday, March 11 and 20 companies on Sunday, March 12 at the Hilton Austin Downtown. One winner will be awarded per category during the SXSW Pitch Awards Ceremony on Sunday, March 12. The most promising project of the 2023 event will receive the Best In Show award.
On Monday, March 13, meet the finalists and explore product demonstrations during the SXSW Pitch Showcase from 10am-12pm at the Hilton Hotel. Check out the schedule overview of SXSW Pitch events and add favorites to your personal SXSW Schedule.
Join Us at SXSW 2023
Register for SXSW 2023 to experience this exciting live pitch event with us in Austin! A SXSW Badge grants access to explore what's next from the worlds of tech, film, and music across a variety of programming formats and special events from March 10-19 in Austin, TX.
Future of Work – SXSW Pitch 2022 – Lauren Hartmann