25 Years of SXSW Film Festival – Jeffrey Blitz, Bill & Turner Ross, and Jeff Malmberg
To commemorate the 25th edition of the SXSW Film Festival, we will spotlight careers launched, artists discovered, powerful performances, and more from our alumni with this week's featured artists are Jeffrey Blitz, Bill & Ross Turner, and Jeff Malmberg.
Jeffrey Blitz
Jeffrey Blitz is a director and producer whose film Spellbound won the SXSW Documentary Feature Jury Award in 2002. Blitz has went on to direct Rocket Science and many episodes of hit TV shows including The Office and Parks and Recreation. Blitz re-teamed with Anna Kendrick earlier this year for the comedy Table 19, co-written by Blitz and SXSW alum Jay and Mark Duplass.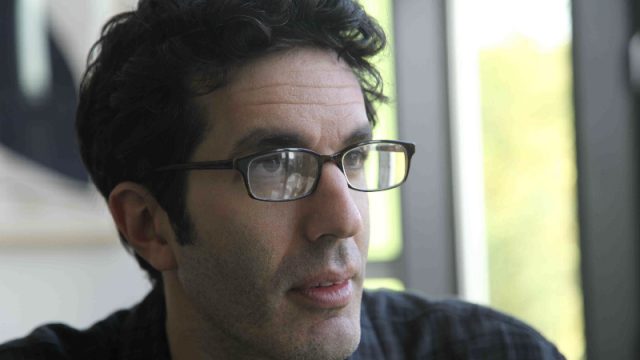 "When Spellbound premiered at SXSW, I was wrapping my first commercial directing job in Vancouver. The timing meant of the shoot meant that I actually -- incredibly -- missed the very first public screening of Spellbound anywhere, but producer Sean Welch and editor Yana Gorskaya were there to represent and report back. My plane landed while the movie was screening and I took a cab into town, eager to meet up with Sean and Yana to hear how it had gone. While I waited for my cohorts on a street corner in Austin, I heard first one, then another raving about this spelling bee documentary they had just seen. I was certain Sean and Yana had recruited friends to prank me so when they finally arrived to share the deliriously good news about how well it had been received and to assure me those people on the street were actual strangers, I got my first taste of the kind of breakthrough experience SXSW would be for us."
Bill & Turner Ross
Bill and Turner Ross, more commonly know as the Ross Brothers, have had three features play at SXSW. Their first feature documentary 45365 won the jury award in 2009, Tchoupitoulas premiered in Emerging Visions in 2012, and Western screened in Festival Favorites and won the Louis Black Lone Star Award. Their most recent doc feature Contemporary Color, follows musician David Byrne's staged event at Brooklyn's Barclays Center to celebrate the art of Color Guard. Additionally, the brothers worked as cinematographers on the 2016 Oscar-nominated film, I Am Not Your Negro.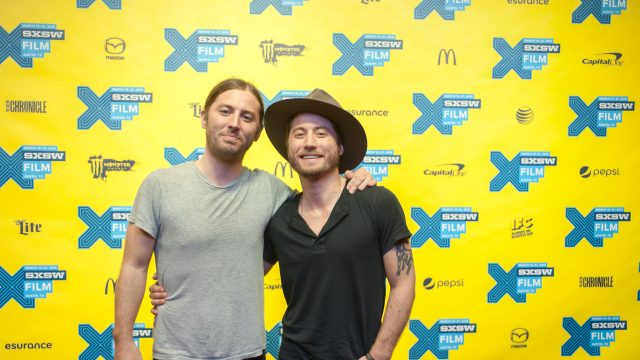 "Our debut at SXSW in 2009 started us down the path of an adventure we couldn't possibly have imagined. They took a chance on a nowhere movie from nobody directors and that good faith decision demarcates our before and after."
Jeff Malmberg
Jeff Malmberg's feature debut Marwencol, earned him the Grand Jury Award for Documentary Feature at SXSW 2010. The film was released theatrically by the Cinema Guild and aired on PBS. Marwencol has won over 25 awards, including two Independent Spirit Awards, Best Documentary of the Year from the Boston Society of Film Critics and Rotten Tomatoes, to name a few. His newest documentary Spettacolo, co-directed by Chris Shellen, premiered at this year's SXSW Film Festival and is currently playing in theaters. Robert Zemeckis is currently making a fiction film based on the doc starring Steve Carrell.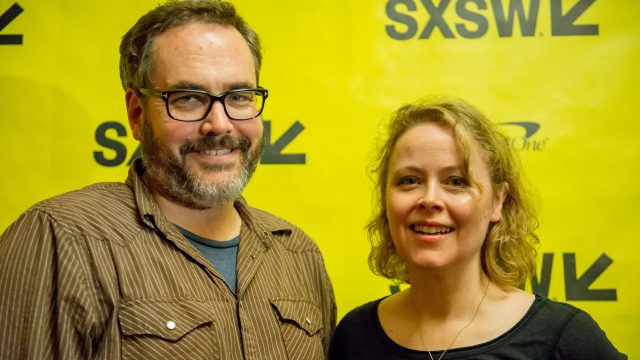 "SXSW changed my life by being the first to stand up and support my film Marwencol. Before SXSW, Marwencol was just this little homemade project that I made in my bedroom. I had no idea if anyone would watch it or get it, but Janet Pierson did, and playing the film at SXSW singlehandedly launched the film and my career as a filmmaker. And this year they did it again by supporting my second film, Spettacolo, which I made with my wife, Chris. They're willing to take chances on new voices and I wouldn't be where I am today without them."
Join Us For SXSW 2018
Grab your Film Badge today for primary access to all SXSW Film events including world premieres, roundtables, workshops, and parties. Register to attend by Friday, October 20 and save before prices go up in November. Make your hotel reservations through SXSW Housing & Travel for the best available rates. We hope to see you in March!
Follow us on Facebook, Twitter, Instagram, and SXSW News for the latest SXSW coverage, announcements, application tips, and updates.
Jeffrey Blitz - Photo courtesy of filmmaker
Ross Brothers - Photo by: Chris Saucedo
Jeff Malmberg - Photo by: Amanda Stronza