Filmmaker In Focus: Assholes and Tragedy Girls
Assholes and Tragedy Girls premiered at the 2017 SXSW Film Festival in our Visions and Midnighters categories, these screening sections are on the funkier side and these films are definitely not for the faint of heart. Take a closer look with our Q&A with the directors below and be sure to check out our alumni blog for more information on where you can watch these films.
Assholes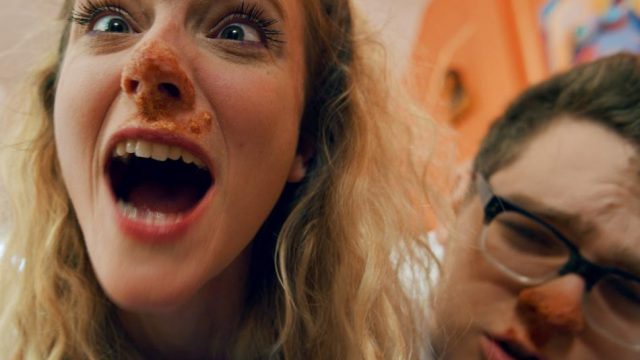 Peter Vack is an actor and filmmaker from New York City. His award winning short film Send premiered at SXSW in 2014 and went on to play over a dozen other film festivals. Vack has appeared in number of SXSW films, in 2017 alone he appeared in, Dara Ju, M.F.A., and Whiskey Fist. Assholes is his first feature and won the inaugural Adam Yauch Hörnblowér Award.
Q: Tell us a little about your film?
PV: Assholes is a perverse comedy about sobriety, addiction, relapse, psychoanalysis, and poppers. That is all I want to reveal here.
Q: What motivated you to tell this story?
PV: I wrote the first act of Assholes impulsively, during a moment of sadness, to exorcise some self-hatred. I showed about twenty-five pages to my friend, Aaron Mark, who is a brilliant playwright and upon whom the male protagonist in Assholes is based.
Aaron encouraged me to do a reading, with him, my sister Betsey Brown, and myself reading the three lead roles. We had a lot of fun reading those pages, and Aaron and Betsey encouraged me to keep writing; but I abandoned Assholes for about two years to write dozens and dozens of drafts of another script for a film that would require a much larger budget to produce. When that film didn't come together as quickly as I hoped, I felt frustrated in the same way as when I began writing Assholes. So I added a second and third act to those original twenty five pages, making sure to keep the film as contained as possible — only using people and places I had immediate access to — so that Assholes could be made as cheaply as possible. I showed the script to Betsey and Aaron and they encouraged me to make the film. But I was afraid. Ultimately it was Betsey who pushed back hard against my fear and told me I had to take the risk. I am very grateful to her.
Q: What do you want the audience to take away from this film?
PV: I would like for the audience to have an experience watching the film, but I am comfortable knowing that each audience member's experience will be different.
Tragedy Girls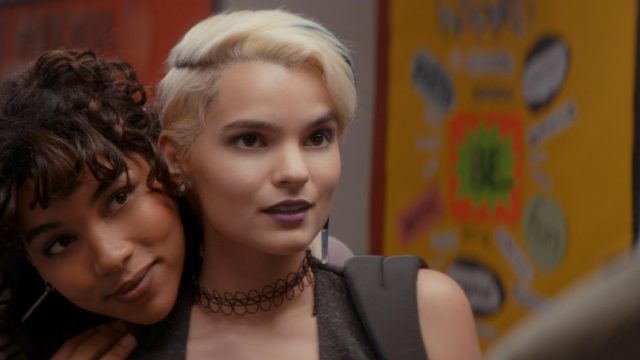 Originally from Canada, Tyler MacIntyre graduated from AFI with an MFA in 2010. MacIntyre has been mentored by leading industry icons including Peter Bogdanovich and Roger Corman, which helped shape his passion for crafting genre films with a unique voice. His feature debut, the horror-comedy Patchwork won awards at ScreamFest and Toronto After Dark.
Q: Tell us a little about your film?
TM: At its heart, it is a story about two friends having one last hurrah before going off to college... but for them a 'hurrah' means starting a murder spree in their high school, and blowing it up on social media. They want to be both victim and perpetrator, journalist and viewer, and even though their outlook on life is warped - it is primarily a story about friendship.
Q: What motivated you to tell this story?
TM: I love playing with the audiences expectations, so stories that subvert genre in interesting ways often appeal to me. This script was originally a very straight-forward slasher narrative which I didn't connect to, but in rewriting with Chris Hill we were able to find a more satirical angle, equating the narcissism in our characters' social media presence with literal psychopathic narcissism - which created a lot of really fun opportunities.
Q: What do you want the audience to take away from this film?
TM: This is primarily meant to be a fun ride, but there are definitely elements that I hope cause people to think more critically about the media they consume, and how it can disassociate us from the consequences violent events have for real people.
Join Us For SXSW 2018
Grab your Film Badge today for primary access to all SXSW Film events including world premieres, roundtables, workshops, and parties. Register to attend by Friday, October 20 and save. Make your hotel reservations through SXSW Housing & Travel for the best available rates. We hope to see you in March!
Follow us on Facebook, Twitter, Instagram, and SXSW News for the latest SXSW coverage, announcements, application tips, and updates.