SXSW Film & TV Alumni Releases – May and June 2023
Our in-house meteorologist has forecast several weeks of scattered showers with a high probability of SXSW Film & TV Festival alumni releases you've been waiting to see for months!
The rain is keeping us indoors here in Austin, making it the perfect weather for cinematic therapy in the form of chance encounters with a new student in American Born Chinese, a salesman in BlackBerry, and a kick-ass flavor in Flamin' Hot that take ordinary people on an extraordinary journey. Check out all the SXSW Film & TV Alumni releases below for a perfect lineup of binge-worthy stories you'll want to stream right away, rain or shine.
You may have not been able to attend every Film & TV event at this year's festival, luckily we've compiled your favorite moments from nine days of incredible content in our 2023 SXSW Film & TV Festival Rewind. Subscribe to the Film & TV Community Newsletter to be the first to know about all things SXSW.
The Flute
World Premiere, Grand Jury Winner, Narrative Short 2023
After a harrowing break up, Dan moves in with his best buds for a change in tempo. Things take a dissonant turn when one of his new roommates steals a nude of his ex. While retrieving his precious keepsake, Dan uncovers a dark secret about his band of friends that will change his tune forever. And that's just the tip…
Pennies From Heaven
Midnight Short Special Jury Award Winner, 2023
Pennies from Heaven is a short comedy about two eccentric twin sisters who work at a convenience store and stumble upon a pickup truck full of pennies. It's an absurdist farce in the middle of the desert and the twins follow the adventure wherever it takes them - only to end up right back where they started.
A Small Light
World Premiere, TV Premieres, 2023
Miep Gies, a young, carefree secretary, agrees to help her boss Otto Frank hide his family after the Nazis invade Holland. Summoning courage she didn't know she had, Miep faces her first task: getting Otto's teenage daughter Margot past a Gestapo checkpoint.
Premieres on NatGeo May 1 and available on Disney+ May 2.
Blackberry
North American Premiere, Narrative Spotlight, 2023
The story of the meteoric rise and catastrophic demise of the world's first smartphone.
In Theaters May 12.
Hypnotic
Narrative Feature, 2023
A detective becomes entangled in a mystery involving his missing daughter and a secret government program while investigating a string of reality-bending crimes.
In Theaters May 12.
Still: A Michael J Fox Movie
Texas Premiere, Documentary Feature, 2023
The film incorporates documentary, archival and scripted elements, recounting Fox's extraordinary story in his own words - the improbable tale of an undersized kid from a Canadian army base who rose to the heights of stardom in 1980s Hollywood. The account of Fox's public life, full of nostalgic thrills and cinematic gloss, unspools alongside his never-before-seen private journey, including the years that followed his diagnosis with Parkinson's. Intimate and honest, and produced with unprecedented access to Fox and his family, the film chronicles Fox's personal and professional triumphs and travails, and explores what happens when an incurable optimist confronts an incurable disease.
Available on Apple TV+ May 12.
Mother of the Dawn
World Premiere, Documentary Short, 2023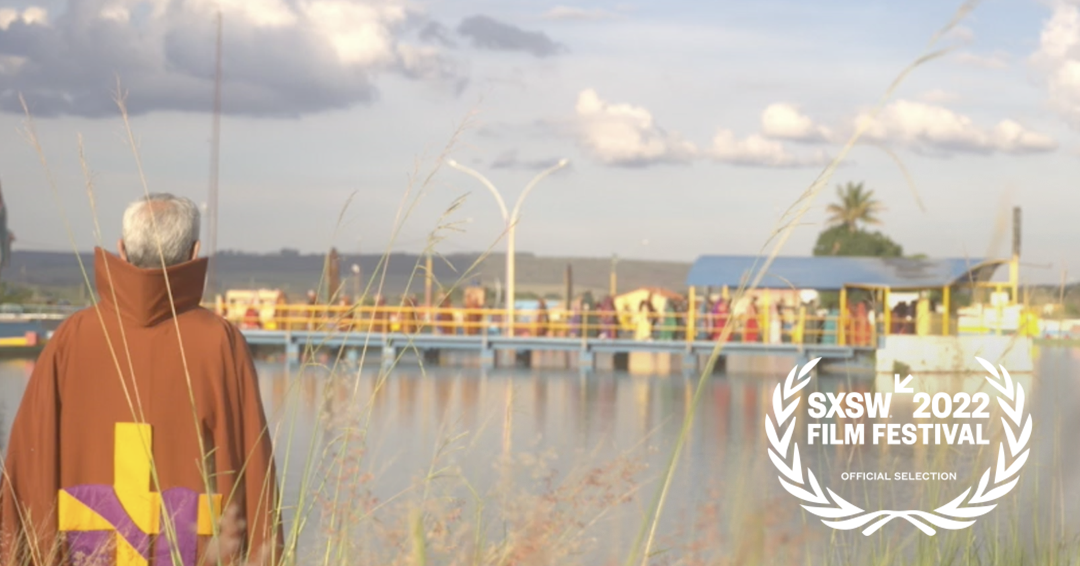 In the early 1950s, in a remote corner of Brazil, a female truck driver named Tia Neiva started having visions of extraterrestrial spirits; shortly after, she began to gain a following, which led to her creation of a religion called Vale do Amanhecer (Valley of the Dawn) which practices various elements of Christianity, Spiritism, Umbanda, and religious beliefs in UFOs. In Mother of the Dawn, we explore how this religion came to have 800,000 followers, but is virtually unheard of to the rest of the world.
Streaming on Nowness May 17.
Love to Love You, Donna Summer
US Premiere, Documentary Feature, 2023
Love to Love You, Donna Summer captures a richly complex picture of the woman, the artist, the wife, and mother whose iconic voice changed music forever. An archive of exclusive, previously unseen film, home video, photographs, artwork, personal audio, and other recordings form the film's vibrant exploration of the life and career of one of the most extraordinary performers ever to shake a room to its timbers.
Available on Max May 20.
American Born Chinese
World Premiere, TV Premieres, 2023
Jin Wang starts his sophomore year, hoping to make the soccer team and "level up" his social status, all while impressing his crush. But his plans are derailed when he's assigned a new student "shadow" from China named Wei-Chen Sun. At home, Jin's parents Simon and Christine argue over Simon's job. Meanwhile, Sun Wukong, the Monkey King, searches for his magical Iron Staff, which has been stolen.
Available on Disney+ May 12.
Wild Life
Texas Premiere, Documentary Spotlight, 2023
From Oscar-winning filmmakers Chai Vasarhelyi and Jimmy Chin, Wild Life follows conservationist Kris Tompkins on an epic, decades-spanning love story as wild as the landscapes she dedicated her life to protecting. After falling in love in mid-life, Kris and the outdoorsman and entrepreneur Doug Tompkins left behind the world of the massively successful outdoor brands they'd helped pioneer like Patagonia, The North Face, and Esprit, and turned their attention to a visionary effort to create National Parks throughout Chile and Argentina. Wild Life chronicles the highs and lows of their journey to effect the largest private land donation in history.
Available on Disney+ May 25.
Being Mary Tyler Moore
World Premiere, Documentary Feature, 2023
With unprecedented access to the Mary Tyler Moore Estate, friends, family, and colleagues, Being Mary Tyler Moore constructs an intimate mosaic of Mary's sixty-year career in show business. The film reveals a complex icon, full of compassion, empathy, and inspirational abilities, despite battling her own demons. At the same time, she tried to keep the pain of a tragic spate of unexpected personal losses from the public. To understand Mary Tyler Moore's life and impact, the documentary weaves Mary's narrative with an examination of the importance of her on-screen roles, her non-traditional influence as a powerful executive, her humanitarianism, and the indelible mark she left on feminism.
Available on Max May 26.
Wrath of Becky
World Premiere, Narrative Feature, 2023
After living off the grid for two years, Becky finds herself going toe to toe against Darryl, the leader of a fascist organization, on the eve of an organized attack.
In Theaters May 26.
Flamin' Hot
World Premiere, Headliners, 2023
Flamin' Hot is the story of Richard Montañez, the Frito Lay janitor who channeled his Mexican American heritage and upbringing to turn Flamin' Hot Cheetos into a snack that disrupted the food industry and became a global phenomenon.
Available on Hulu and Disney+ June 9.
BROOKLYN 45
World Premiere, Midnighters, 2023
Friday, December 27, 1945. Five military veterans gather in the ornate parlor of a Brooklyn brownstone. Best friends since childhood, they've reunited to support their troubled host – but when his invitation for cocktails turns into an impromptu séance, the metaphoric ghosts of their past become all-too-literal. Trapped in their host's lounge, the Greatest Generation now finds themselves put to one final test...with their only route to freedom being more bloodshed.
Available on Shudder June 9.
The Angry Black Girl and Her Monster
World Premiere, Narrative Feature, 2023
Vicaria is a brilliant teenager who believes death is a disease that can be cured. After the brutal and sudden murder of her brother, she embarks on a dangerous journey to bring him back to life. Inspired by Mary Shelley's Frankenstein, The Angry Black Girl and Her Monster thematically challenges our ideas of life and death. Bomani J. Story, the film's writer and director, crafts a thrilling tale about a family that, despite the terrors of systemic pressure, will survive and be reborn again.
In theaters, on Shudder, and AllBLK June 9.
Luckiest Guy in the World
World Premiere, TV Premieres, 2023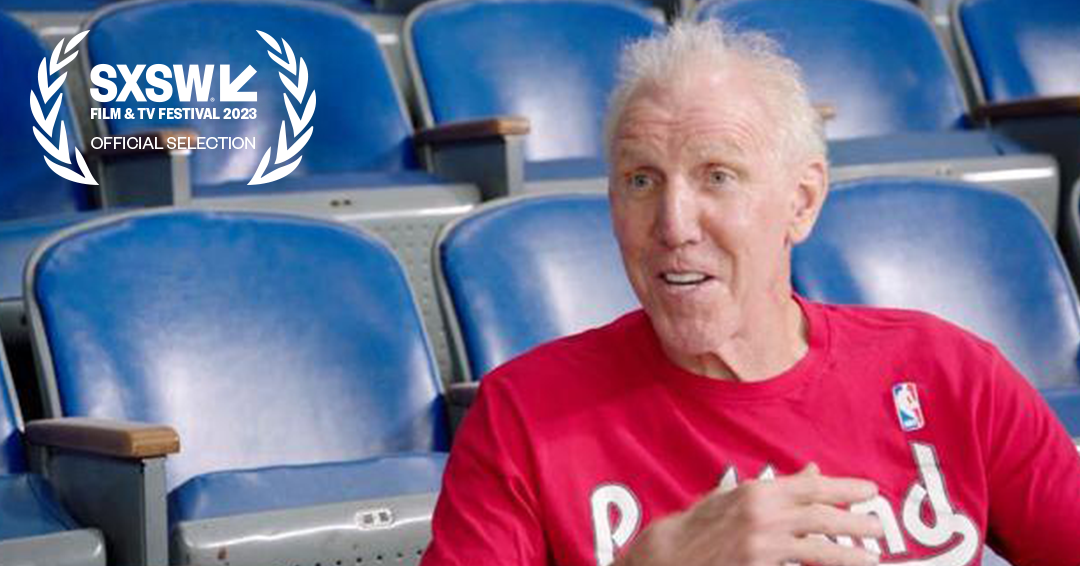 ESPN Films teams up with filmmaker Steve James on a multi-part film that tells the colorful story of a true sports original: iconic basketball Hall of Famer Bill Walton. A high school basketball phenom and game-changing big man for the UCLA dynasty...an injury-plagued NBA lightning rod defined by championships and setbacks...a Grateful Dead devotee who remained true to himself, no matter the cost. He challenged authority, broke rules, won titles, nearly lost everything, and emerged with his rare spirit intact. A far-reaching tale of activism, rebellion, family, politics, pain, and redemption. An odyssey into the mind and soul of one of the most unique superstars in sports history. Bill Walton and Steve James will be in attendance and participate in a panel, immediately following the screening.
Available on ESPN in June 6.
More to Watch
The Film & TV Festival continues to attract industry leaders from across the globe and small town artists from around the corner to come together and share their creative goals. From Iconic Moments to chance encounters that lead to dream jobs, SXSW remains one of the most anticipated events of the year. Check out additional SXSW Alumni Films and 2023 Red Carpets and Q&As for your Film & TV festival fix all year long.
See You At SXSW 2024
Get ready to experience more opportunities for discovery, learning, and career-enhancing connections than ever before at SXSW 2024 from March 8-16.
Applications for SXSW 2024 participation opportunities open later this summer beginning with SXSW PanelPicker®. Stay tuned for more 2024 event information.
Subscribe to SXSW Event Updates and follow us on Twitter, Instagram, LinkedIn, Facebook, and TikTok for the latest SX news.
Film & TV Community Newsletter Sign Up

Teaser Images: SXSW 2023 Flamin' Hot; American Born Chinese