Startups: Exhibit at SXSW Trade Show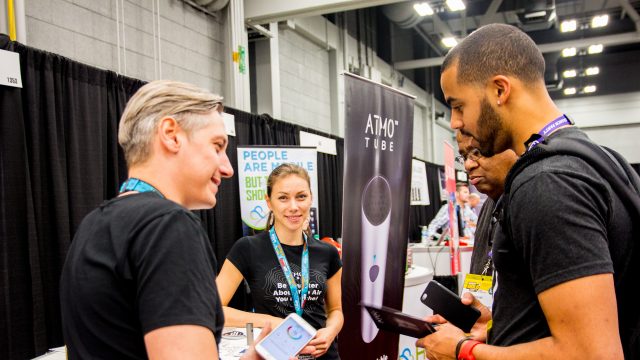 As we inch closer and closer to March 10, you may think it's too late for your startup to make a big splash at SXSW 2017. Think again!
The SXSW Trade Show still has a few spots available for startups just like yours. Called Startup Dailies, these one-day booth slots are available for cutting edge startups to showcase their products to Trade Show attendees.
Startup Dailies are located adjacent from Startup Central where the best and brightest up-and-coming businesses from all industries and sectors come together. With businesses focusing on mobile apps, 3D printing, SaaS, FinTech, Style, Sports, and more, Startup Central helps increase exposure while facilitating professional connections.
Because we know a bootstrap when we see one, these Startup Dailies are available at a reduced cost. Additionally, we're so hell-bent on helping creative people achieve their goals that we'll even hook you up with a free Platinum Badge so you can take your networking beyond the Trade Show.
Submissions for SXSW 2017 are closed. Please fill out the 2018 form to learn more.