Focusing on Gun Violence and Justice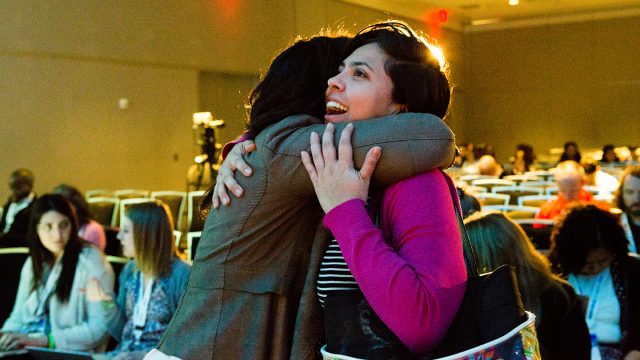 Gun violence – and justice for victims of gun violence – has been at the forefront of our social consciousness for the entirety of recent memory. After each tragedy, there are vehement cries for change, but no follow through. These individuals are tired of waiting, and they're driving the change themselves.
Hear from them during the Social & Global Impact Track of the SXSW Conference on Monday, March 11. These sessions will be part of a new session format called Focus15s. Each Focus 15 grouping will last one hour and feature four solo speakers covering the same topic, theme, or trend.
These speakers are all advocating for change and justice in their own industries.
Gun Violence and Justice Session Highlights
Gangs, Entrepreneurs and Beer: Stopping the Violence
CEO George Taylor and his team at TRU Colors Brewing take on gang violence by brewing beer. It's working. Taylor will explore how active gang members — like the staff at TRU Colors themselves — can become a force for positive change and use their untapped business skills and resilience to unite, creating a powerful influence to end violence and address greater social issues.
Gun Violence Prevention: Eliminate Crime Gun Sales
Gun violence has been one of the most prevalent threats to our country in recent memory, and most agree that keeping guns from those who would use them to do harm is a critical step in ending gun deaths. One of the ways dangerous people get guns is through "bad apple" gun dealers who make up the irresponsible five percent of dealers that sell nearly 90 percent of all crime guns. Join Kyleanne Hunter, Vice President of Programs at the Brady Campaign & Center to Prevent Gun Violence – which currently is the leading national voice in the prevention of gun violence for more than 40 years – for a discussion on how the organization engages communities through impactful action in the fight to stem the flow of crime guns by shutting down or "reforming" bad apple gun dealers.
Welcome to Reality Tour
Namel "Tapwaterz" Norris and Ricardo "Rickfire" Velasquez formed the hip hop duo 4 Wheel City after becoming paralyzed from gun violence as teenagers. For the last ten years, they have brought their story of survival and redemption to audiences across the country, introducing a "hip" new way to engage today's youth and young adults in a conversation about violence and its consequences through a combination of storytelling and musical performances. In the light of recent escalation in school shootings, 4 Wheel City has announced their tour with a renewed sense of purpose to bring awareness to this important issue.
Equipping International Police to Protect Children
With the advancements in technology, the speed at which children can be abducted or exploited increases exponentially. In order to respond, police need access to the right training and tools to protect children. Suzan Henderson, Director of Development and Marketing for the International Centre For Missing And Exploited Children (ICMEC) will discuss how they work with experts and tech leaders like Facebook, Google, and Microsoft to achieve their goals. To date, they have provided more than 120 countries with training tailored to their specific needs and available resources to equip law enforcement for this fight.
Check out more Focus15s in the Social & Global Impact Track, as well as across the other 25 tracks of programming:
Attend SXSW 2019
We would love to see you in March!
Get your SXSW Badge and reserve your hotel today to attend SXSW 2019 and experience these Conference sessions along with 10 days of screenings, showcases, exhibitions, networking, and more this March 8-17 in Austin, TX.
Follow us on Facebook, Twitter, Instagram, and SXSW News to stay current with all things SXSW.
Featured Image by Akash Kataria