SXSWedu Announces Keynote Christopher Emdin, 240+ Sessions, Films, & More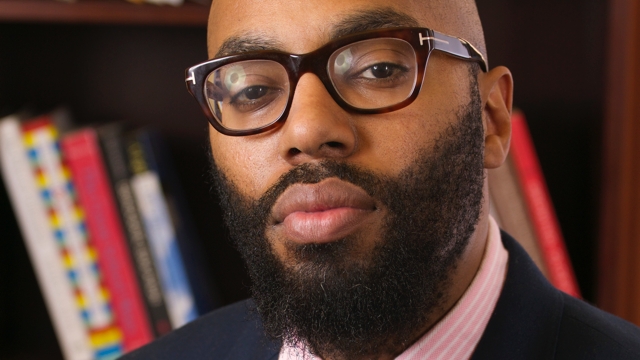 We are thrilled to share exciting news for the 2017 SXSWedu Conference & Festival, March 6-9, which happens in Austin just days before SXSW.
Associate Professor and Director at Teachers College, Columbia University, Christopher Emdin, has been confirmed to Keynote SXSWedu 2017. Additionally, 240+ sessions have been announced as well as several Featured Sessions, films screenings, social events and more!
Register to attend SXSWedu by Friday, October 21 to save $200 off the walk-up rate. Or, save big and add a SXSWedu badge to your SXSW Platinum, Interactive, Film or Music badge purchase for only $295. Once registered, book your hotel through SXSW Housing & Travel for the best available rates.
Did you already purchase your SXSW Platinum, Interactive, Film or Music badge and you want to attend SXSWedu too? Contact reg@sxswedu.com.
SXSWedu Keynote
Christopher Emdin is an Associate Professor of Science Education and Director of Science Education in the Department of Mathematics, Science and Technology at Teachers College, Columbia University. He also serves as Associate Director of the Institute For Urban and Minority Education at the college. Dr. Emdin is a social critic, public intellectual and science advocate whose commentary on issues of race, culture, inequality and education have appeared in dozens of influential periodicals including the New York Times, Wall Street Journal, and Washington Post and most recently his New York Times Bestseller, For White Folks Who Teach in the Hood..and the Rest of Y'all Too: Reality Pedagogy and Urban Education.
SXSWedu Featured Sessions
Behind Happy Faces
Ross Szabo (Human Power Project)
Beyond Aid: Solutions for Educating Refugee Youth
Leila Toplic (LRNG)
Amanda Seller (International Rescue Committee)
Melissa Ingber (The Aspen Institute)
Justin van Fleet (the Education Commission)
Building an Educational Team of Teams
William McRaven (The University of Texas System)
Classroom to Community: Student Service Learning
Jahana Hayes (2016 National Teacher of the Year)
Design in Tech Report 2017
John Maeda (Automattic)
Hacking Creativity: Illumination through Process
Rachel Goslins (Smithsonian Institution)
Ideate and Create Towards a Better Tomorrow
Jessica O. Matthews (Uncharted Play)
Investing in Teachers as Innovators
Juan Cabrera (El Paso Independent School District )
Elliott Witney (Spring Branch ISD)
Molly McMahon (IDEO)
Learning, Memory and Knowledge Post-Google
Andrew Smith Lewis (Cerego)
The State of Schools: Students Combatting Inequity
Zaakir Tameez (Houston ISD Student Congress )
Amanda Whalstedt (Prichard Committee: Student Voice Team)
Ben Gurewitz (Diverse Learners Coalition)
Andrew Brennen (Student Voice )
We're Going to End Structural Racism
Laura Weidman Powers (CODE2040 )
Film Screenings
Landfill Harmonic follows the amazing journey of a garbage picker, a music teacher, and a group of children who create the most unlikely orchestra, one made entirely out of trash. They call it the "Recycled Orchestra of Cateura."
Paper Tigers follows a year in the life of an alternative high school that has radically changed its approach to disciplining its students, becoming a promising model for how to break the cycles of poverty, violence, and disease that affect families.
240+ Sessions Accepted via PanelPicker and Announced
With more than 1,300 session proposals submitted and nearly 40,000 public votes cast in PanelPicker for SXSWedu 2017, we are honored to celebrate the first release of selected session programming.
2017 SXSWedu Keynote Chris Emdin – Photo courtesy of the speaker
---
Related News: