SXSW Housing: New Hotels, Specialty Suites, and More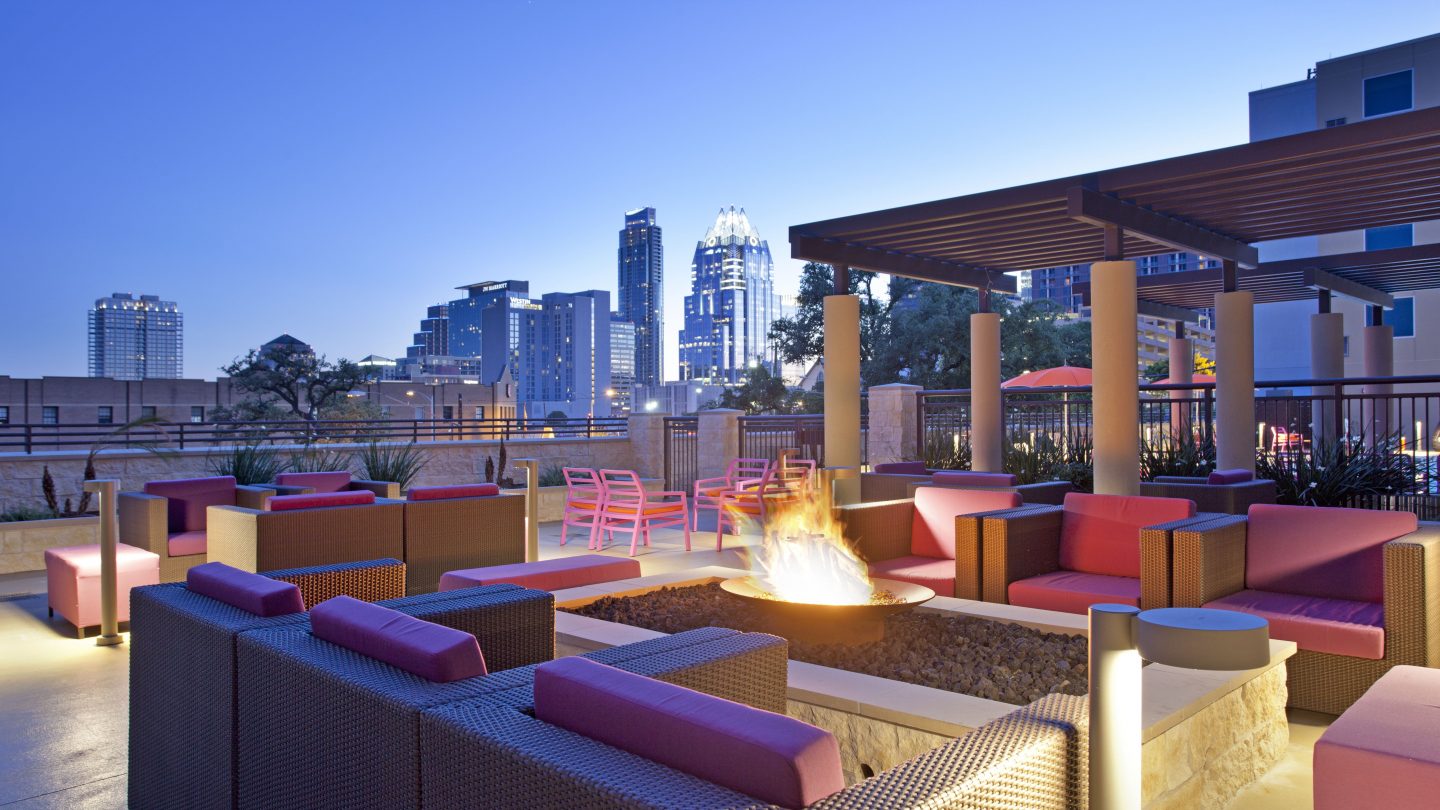 SXSW hotels went on sale August 1. Booking with SXSW Housing & Travel gives you access to over 60 hotels in the Austin area at our low guaranteed conference rates. Once you're registered you can book your hotel online through your SXSW shopping cart or SXsocial account. Our team of experienced Austinites is here to help you from the moment you book your hotel until you check-out in March. Visit our hotel availability page to see up-to-date hotel availability, rates, and amenities prior to registering.
New Hotels
We are excited to announce several new hotels for the SXSW 2017 season. We would like to welcome Hotel Indigo - Downtown, Staybridge Suites - South, and Residence Inn - South. Also, we would like to welcome back to the SXSW family of hotels, Embassy Suites - Arboretum and Courtyard - Airport. The addition of these new hotels, means more options for you both in and just outside downtown Austin.
Can't find what you need? Check back often.
As guests finalize their travel plans for SXSW 2017, they often cancel nights they don't need. This allows us to put hotels back online as they become available again. If you don't see the accommodations you'd like to book, we recommend checking the availability page often. You can also choose a hotel's wait list online if you're willing to wait for those nights to become available.
Already Booked? Check your dates.
With the flurry of activity on August and our flexible cancellation policies, we realize that many attendees opted to book all the dates they might need prior to finalizing their travel plans. To avoid cancellation penalties, be sure to compare your check-in and check-out dates with the SXSW events timeline and when you book your flight. Not only does this benefit you, but also allows us to accommodate as many of our attendees as we can.
Specialty Suites
Sometimes having a standard room just doesn't cut it. If you're looking for a great space to stretch out or separate business from relaxation all in one place, we may have exactly what you're looking for. Several of Austin's finest hotels have specialty suites that make you say, ahhh. Let us know the type of suite and amenities you're looking for and we'll do everything we can to find it. Just email housing@sxsw.com for details.
Questions? Email housing@sxsw.com. Prefer to talk it out? Give us a call at 512-467-7979 and ask for Housing.
Photo Courtesy of Hotel Indigo
---
Helpful Resources
Register
SXSW Shopping Cart
SXsocial
Hotel News