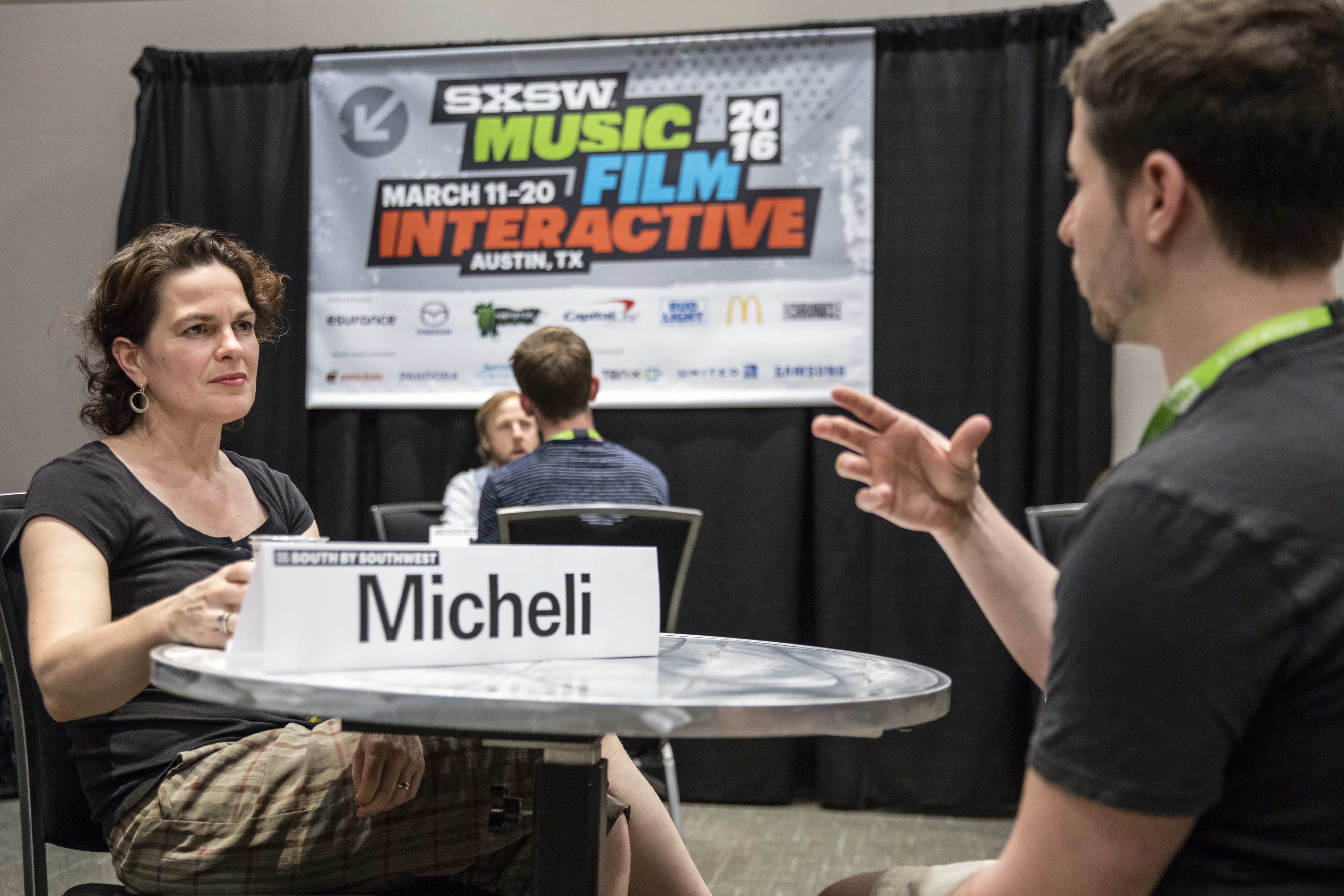 SXSW Mentor and Round Table Sessions are now open for RSVPs. These sessions are a great opportunity for Interactive, Film, and Music registrants to meet with industry professionals for quick one-on-one talks that focus on advice and guidance in a particular field. Specific areas of expertise are listed on the schedule, so make sure to peruse them all to find a good match. Advance sign-up is required and access is limited to badge type.
Mentor Sessions and Round Table Sessions will take place daily from Friday, March 10, through Saturday, March 19, in various locations throughout downtown Austin. Sign up to speak with one of our 400+ mentors across all tracks by registering through the online schedule or via the SXSW Go App. A limited number of spots will be reserved for onsite RSVPs, but don't delay and secure yours today.
Mentor Sessions
Interactive: Friday, March 10–Tuesday, March 14 (Westin Austin Downtown)
Film: Saturday, March 11–Tuesday, March 14 (Capital Ballroom A, Intercontinental Stephen F. Austin)
Music: Wednesday, March 15–Saturday, March 18 (Room 8AB, Austin Convention Center)
Film Round Table Sessions
Round Table Sessions, exclusive to Film, are an extension of Mentor Sessions. While they still require an advance RSVP limited to badge type, they feature one mentor per seven attendees in a round table format of three tables each time slot. Industry insiders will spend 20 minutes at a table before switching.
Film Round Tables: Saturday, March 11–Tuesday, March 14 (Capital Ballroom B, Intercontinental Stephen F. Austin)
View 2017 Round Table Sessions
Photo by Amanda Piela
---
Related News: