SXSWedu Announces 10 Startup Finalists for Launch 2017 and More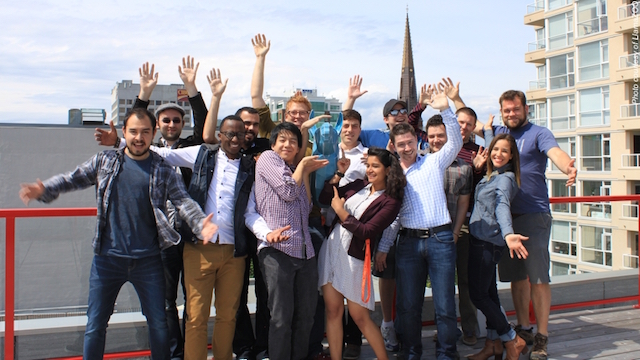 We are thrilled to announce the ten startup finalists that have been selected to compete in the 2017 SXSWedu Launch competition. Launch showcases innovations in education with a fast-paced, live startup event. Selected companies will take the stage to pitch their venture in front of a judging panel of industry experts, as well as a live audience, March 6-9, 2017.
Also announced today, more films to screen at SXSWedu including Starving the Beast and Tower, additional mentors, Policy Forum sessions and more.
Lastly, the full schedule of sessions and events for SXSWedu is now available for browsing by time, date and location. Start building your personal agenda for March today.
Launch Startup Finalists
After a competitive application process, ten startups have been selected to take the stage in Austin for top honors.
Adjunct Professor Link (Valparaiso, IN)
ALEX, Anyone's Learning Experience (Washington Township, NJ)
ASD Reading (Las Vegas, NV)
Cell-Ed (Palo Alto, CA)
LlamaZOO (Victoria, BC)
Quizling – the Knowledge Game! (Canberra, Australia)
Sown to Grow (Oakland, CA)
Teachers Connect (Boston, MA)
The Graide Network (Chicago, IL)
The Whether powered by Better Weekdays (Saint Louis, MO)

Additional Announcement Highlights
SXSWedu Celebrates Creatives and Professionals in the World of Learning
SXSWedu (South by Southwest Education) takes place March 6-9 in Austin, TX, just before SXSW kicks off. The Conference & Festival features four days of compelling sessions, in-depth workshops, engaging learning experiences, mentorship, film screenings, startup events, policy-centered discussions, business opportunities, networking, and so much more!
Register to attend SXSWedu by Friday, January 13 to save $100 off the walk-up rate. Or, save big and add a SXSWedu badge to your SXSW Platinum, Interactive, Film or Music badge purchase for only $295. Once registered, book your hotel through SXSW Housing & Travel for the best available rates.
Did you already purchase your SXSW Platinum, Interactive, Film, or Music badge and you want to attend SXSWedu too? Contact reg@sxswedu.com.
Subscribe to the SXSWedu Newsletter
Want to learn more about SXSWedu? Subscribe to the SXSWedu Newsletter and be sure to follow us on Twitter, Facebook and Instagram for the latest news and announcements.
Launch Startup Finalists photo courtesy of LlamaZOO Team.
---
Related News: