Announcing New SXSW Japan Representatives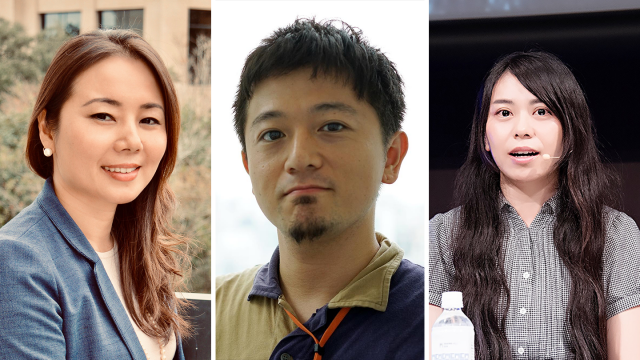 SXSW is proud to announce the hiring of VISIONGRAPH Inc. as our new representatives for Japan. As an epicenter of creativity and innovation, Japan is an important piece of the international attendance in Austin each March for SXSW.
Our new representatives from VISIONGRAPH Inc. - Kotaro Soga, Maiko Miyagawa, and Aya Porter - are well positioned to help attendees from Japan achieve their goals, and we look forward to a fruitful relationship with them as our new representatives.
VISIONGRAPH Inc. is an innovation research & strategy studio in Tokyo.
Since 2016, VISIONGRAPH has been paving the path to the future by creating content and helping startups and major corporations cultivate a new way of thinking in business, technology, work, and lifestyle.
You can get in touch with VISIONGRAPH by sending an email to japan@sxsw.com. If you're located in another country and looking to get in touch with a SXSW representative, check out this page for more info.
Image provided by VISIONGRAPH, Inc.