Announcing the Winners of the 2019 SXSW Interactive Innovation Awards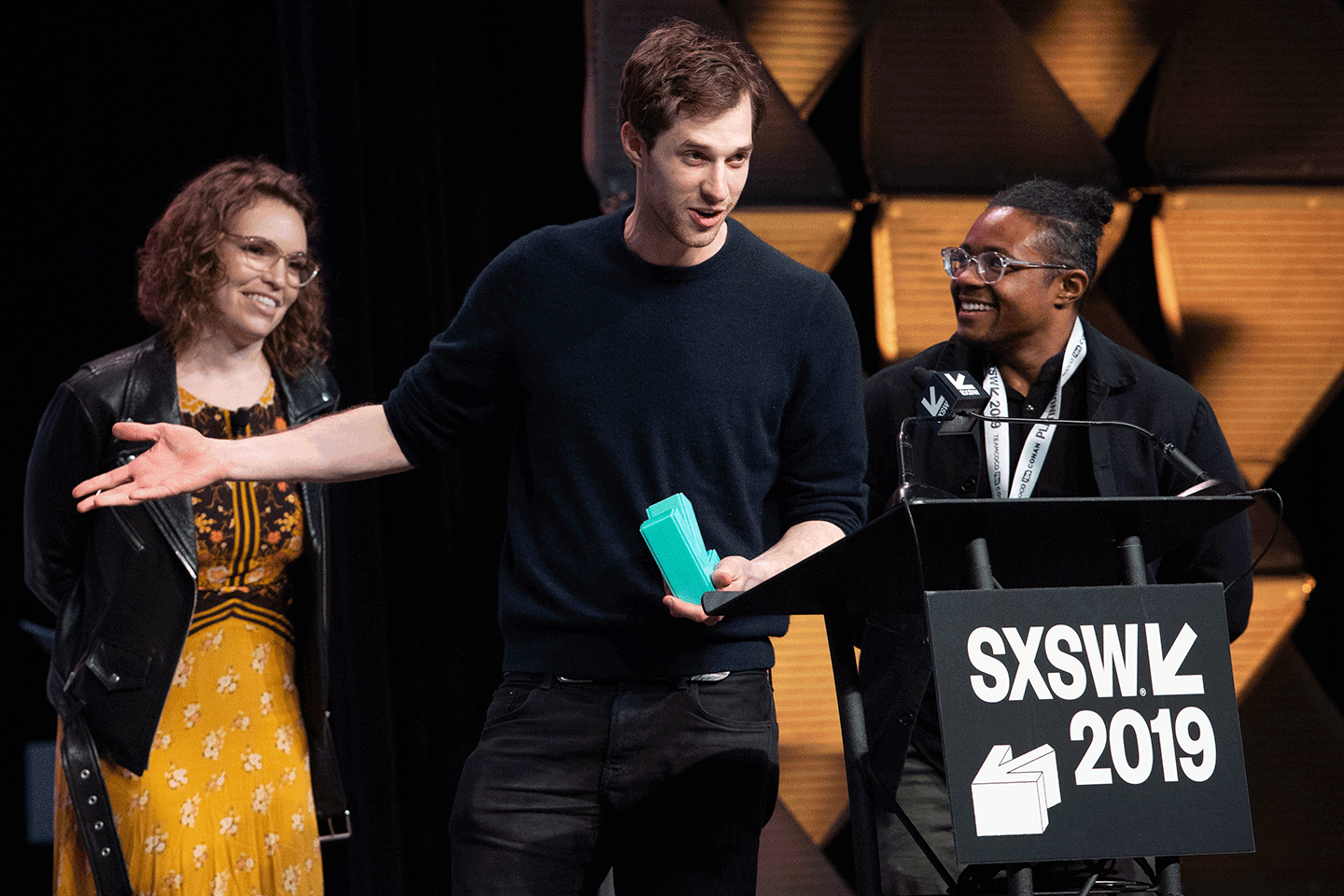 Tonight the 22nd annual SXSW Interactive Innovation Awards celebrated the 2019 Finalists and Winners.
Beginning in June of 2018, innovators and creators from around the world entered their new projects to vie for top honors and the opportunity to showcase their work in front of SXSW attendees and Innovation Awards judges.
Congratulations to all the 2019 winners!
2019 Interactive Innovation Awards Winners
AI & Machine Learning
Honoring digital systems which have the ability to adapt to changing data, stimuli, and circumstances; replicating learning, problem-solving, and cognition.
Health, Med, & BioTech
Honoring the best new technology to improve the quality, efficacy, and cost-effectiveness of prevention, diagnosis, treatment, and care in health and medicine.
Innovation in Connecting People
Honoring the most forward-thinking ways to connect and communicate with others.
Music & Audio Innovation
Honoring the most innovative devices or services that change and improve the way we listen to, compose and enjoy music.
New Economy
Honoring those redefining the exchange of goods and services, from the sharing economy, to virtual currency, to micro-finance, to mobile-device-payment systems, and beyond.
Robotics and Hardware
Honoring the hottest new advances in the field of robotics and hardware.
Smart Cities, Transportation & Delivery
Honoring innovations in eco-friendly or sustainable energy, transportation, delivery and IoT technology, making life in the connected world a smarter, cleaner, greener, and more efficient Internet of Everything.
Social & Culture Impact
Honoring the best new projects and technologies that focus on social and cultural impact and encourage communities and individuals to participate in and contribute to the betterment of society.
Speculative Design
Honoring the best new work that uses design to re-think products, systems and worlds and address the challenges, opportunities and possibilities of the future.
Student Innovation
Honoring exceptional student projects and startups that focus on interactive technology for the future.
Style & Wearable Tech
Honoring the new hardware that revolutionizes the convenience, comfort, functionality, efficiency, and fashion of having a device literally "on you."
Visual Media Experience
Honoring content creation and delivery that moves beyond passive viewership by providing a more immersive and engaging entertainment experience.
VR, AR & MR
Honoring breakthroughs in augmented, virtual and mixed reality technology including the application of new hardware or software which truly make the virtual a reality.
Special Honors
2019 Interactive Innovation Awards Winners - Photo by Miguel Esparza