Know Your Vibe: A Breakdown of SXSW's Unique Austin Venues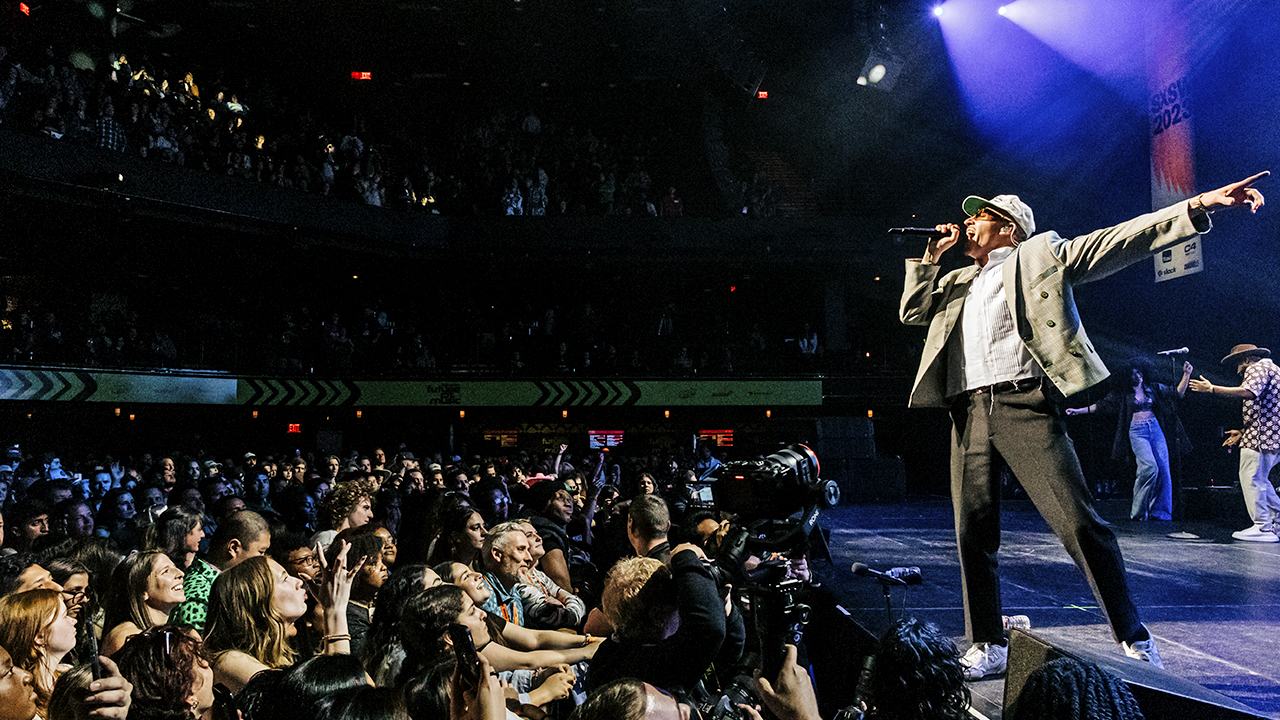 In just over 4 months the city of Austin will transform into a vibrant playground of creativity with the start of SXSW 2024. Whether you're seeking inspiration from an engaging conference session in the Austin Convention Center, excited to catch an unforgettable premiere at the Paramount Theatre, or ready to find your next musical obsession at Stubb's, the next best thing is often just around the corner.
Learn more about the extraordinary venues that set the stage each year for SXSW. If you're interested in any of the sponsorship opportunities listed below, be sure to fill out our marketing form.
The Austin Convention Center and Participating Hotels
The SXSW Conference includes a diverse range of presentations diving deep into the most groundbreaking advancements in technology, film, music, culture and more. The primary hub for most sessions is the bustling Austin Convention Center with programming extending to remarkable hotel venues like the Hilton, JW Marriott, The LINE, and Thompson hotels.
If you're looking to elevate your brand's presence, sponsoring a Conference Track or a Partner Programming session(s) is a fantastic opportunity. At the 2023 Conference, attendees had the privilege to hear insights from speakers including Priyanka Chopra Jonas, Robert Downey Jr., Nancy Pelosi, William Shatner, and many more.
The Paramount Theatre, Alamo Drafthouse, and More
The SXSW Film & TV Festival offers a variety of screenings showcasing the best in film and television. From thought-provoking dramas to genre-defying standouts, this festival celebrates a wide-range of talent through the prestigious SXSW Film & TV Awards. To catch one of these buzz-worthy premieres, head to any one of Austin's iconic film venues such as the Paramount Theatre, Zach Theatre, Alamo Drafthouse Lamar, and the Stateside. The Film & TV Festival offers numerous sponsorship opportunities as well, including the Film & TV Festival parties, awards, and more.
The Creek & Cave and Esther's Follies
SXSW Comedy is a unique gathering of both legendary and up-and-coming comedy performers showcasing stand-up acts, sketch performances, improv, podcast recordings, and more. Comedic talent takes center stage in historic Austin comedy venues like Esther's Follies and The Creek & Cave. In 2023, attendees had the opportunity to see comedians and performers such as Chelsea Handler, Eric André, Jake Johnson, and many others throughout the festival. If you would like to align your brand with the SXSW Comedy Festival,learn more about our current sponsorship opportunities that will bring the laughs.
ACL Live at the Moody Theater, Stubb's, and More
The SXSW Music Festival hosts over two thousand official showcases inviting talent, industry professionals, and fans from all over the world to see their favorite artists and discover new ones. Don't miss the opportunity to discover your new musical obsession in Antone's Nightclub, the SXSW Day Stages, Empire, Stubb's, ACL Live at the Moody Theater, and many more. To view a complete list of SXSW Music venues be sure to check out our official SXSW Schedule coming soon. Want to make your brand a part of the 'Live Music Capital of the World'? Reach out to us through our marketing form.
From historic theaters to intimate hole-in-the-wall music venues there's no wrong way to experience SXSW. Whether you find yourself in thought-provoking sessions at any of our official Conference venues or tapping your feet to live music at one of our official Music Festival venues, each space offers a unique experience that contributes to the beauty of SXSW.
See you at SXSW 2024 and don't forget to keep up with us on Twitter, LinkedIn, Instagram, Facebook, and TikTok.
Macklemore ACL Live Rolling Stone - Photo by Taylor Prinsen