10 Finalists Announced for the 2019 SXSW Release It Pitch Competition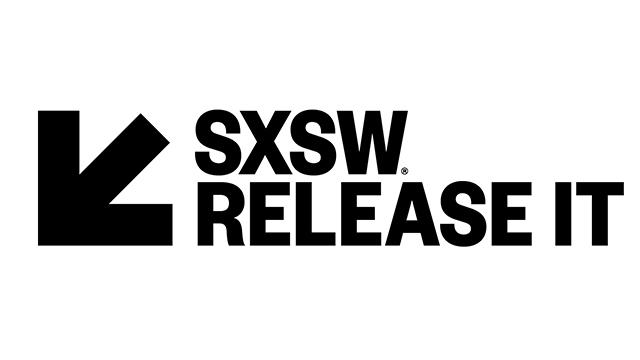 We are pleased to announce the ten finalists selected to participate in the 2019 SXSW Release It pitch competition at SXSW.
Companies launching a new product or service during this SXSW season will present to a panel of hand-picked judges comprised of technology industry experts, venture capitalists, and high-profile media. A winner will be chosen based on which product or service is most likely to succeed in the marketplace.
Watch these ten cutting-edge companies pitch live on Friday, March 8 at the Hilton Austin Downtown during SXSW 2019. Add Session 1 and Session 2 to your SXSW Schedule today. Congratulations to the following finalists - see you in March!
2019 Finalists
Ampl
Santa Monica, CA
Ampl is a News Discovery & Article Sharing Platform that enables messaging and annotation within articles. Ampl aggregates from over 250+ premium publishers and 90+ Topics. Ampl's mission is to become the go-to social platform for news consumption, inspiring more discussion around people's interests by making Article Sharing fun & easy.
Dorsum
Portland, OR
Dorsum is a company solving the problem of back pain caused by spinal misalignment during repetitive motion activities. Our supportive spinal device inserts into apparel as part of an interchangeable back support system. Dorsum is committed to creating purposeful and dependable products that adapt to motion and the user's needs.
Leaf Tyme
Chicago, IL
The Leaf Tyme mobile app is a directory for the cannabis industry that connects consumers and patients to licensed dispensaries, brands, and clinics in their area. The platform allows users to find cannabis laws and regulations by state and learn how cannabis can help with common health conditions.
Lumous Helmet
Los Angeles, CA
Lumos is a next generation bicycle helmet that features integrated lights, brake, and turn signals. Lumos started as a Kickstarter campaign, and has gone on to be featured as one of Oprah's Favorite Things and TIME Magazine's Best Inventions of 2018. Lumos is also the first and only bike helmet to be sold in over 300 Apple Stores worldwide.
Nori Health
Nieuwegein, Utrecht
AI-driven chatbot coach for chronic disease patients. Nori helps them through regular conversations to discover and change lifestyle factors that make symptoms worse. To find an optimal quality of life with positive relationships.
Reviver Auto
Foster City, CA
Reviver Auto created the Rplate, the world's first and only digital license plate, transforming the 125 year-old metal license plate into a multi-functional, bi-stable high definition digital display, and customizable, connected vehicle platform. It enables virtually any legacy vehicle to transform itself into a connected smart vehicle taking advantage of today's and tomorrow's technology including smart cities, AI, autonomous and semi-autonomous systems, various vehicle ownership business models and much more.
Riteband
Stockholm, Sweden
Riteband is a stock exchange for music that empowers artists by bringing them cash when they need it; from fans and other investors who buy their future music copyright revenues. Backers can make a profit through secondary trading, just like on the stock exchange. Find the hit. Make money.
10 Block
Venice, CA
10 Block transforms high quality feature films & TV series into an experience the mobile generation loves by making great stories into bite-size blocks you can discover, binge and share on your phone. Their platform helps content owners reach today's mobile viewers in an addictive social community.
The Labz
Atlanta, GA
The Labz' is a music collaboration platform that frees music creators from the complex burden of song ownership data collection, ownership splits and song registration. We do this by integrating into the music creator's current music sharing and songwriting digital workflow, collect data while creators collaborate, take that data to instantly register their ownership on a Blockchain database platform, and auto-generate simple forms such as a copyright and a split-sheets.
Thisten
Winnipeg, Canada
Thisten is an audio to text platform that transcribes the world's information – in real time. Backed by Google Creative Lab, Thisten was founded by Liz Jackson and members of SkipTheDishes' startup team – Rui Melo, Ben Grynol and Sudeep Sidhu.
Register to attend SXSW 2019 and book your hotel now to join us for this exciting competition and much more this March in Austin, TX! Follow us on Facebook, Twitter, Instagram, and SXSW News for the latest SXSW coverage.
SXSW Release It participants – Photo by Nilesh Patel