Deadline Extension: Apply to Showcase at the 2019 SXSW Music Festival by October 28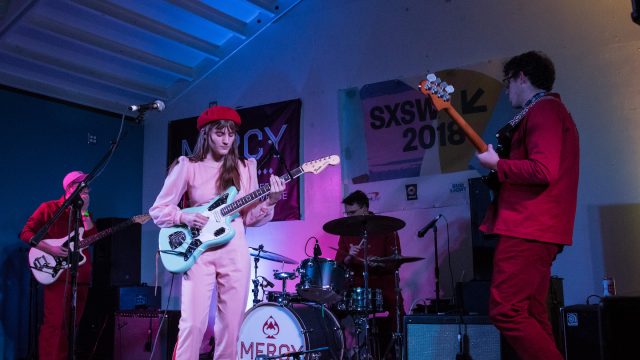 Tt's time for artists to finalize your plans to showcase at the 2019 SXSW Music Festival. Showcase Applications are now open. Fill out the online application to be considered by our music festival programming team for an official performance at the leading music industry event of the year. We've extended the Final Deadline to apply to October 28, 2018 at 11:59pm PT. To learn more about why showcasing will benefit your career, check out these reasons to apply, and once you've made your mind up, you'll benefit from reading these tips for applying from the Music Festival team.
Interested in showing the SXSW Community what you've got? In addition to performing alongside artists from around the world to our diverse audience, the SXSW Music Festival presents a great opportunity to network with industry pros. With over 2,000 Showcasing Artists at SXSW 2018, including 500+ of those acts representing 65 foreign countries, SXSW is a leading international music industry festival attended by reps from record labels, booking agencies, management and PR firms, publishers, and media outlets in attendance, as well as up-and-coming musicians and potential future fans. Showcasing Artists can also attend Music Tracks sessions at the SXSW Conference to learn about what's next on the horizon in music tech, A&R, streaming, and more, as well as hear stories from iconic artists and music industry professionals.
Please visit the Showcase FAQ page for more information about performing at the 2019 SXSW Music Festival, and visit the showcase applications page to apply.
Public Access T.V. - Photo by Claudio Fox