The Cities Summit at SXSW – A Fresh Look at the Future of Cities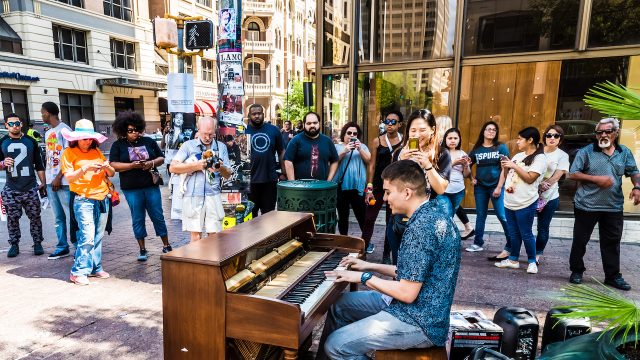 The Cities Summit, a new convergence program for SXSW 2018, explores the future of cities through two full days of inspirational talks, hands on learning sessions, and special events to spark connection. Open to all SXSW registrants, the Cities Summit is designed to bridge the dialogue between city leaders and decision makers with SXSW communities - digital creatives, entrepreneurs, designers, artists and others - for a fresh look at how we shape our cities, and how they shape us.
Cities Summit Focus Areas
As the Sunday, July 23 deadline approaches for PanelPicker entries, note that the Cities Summit will be centering programming around three focus areas:
City As a Narrative
This focus area will tie in the arts, film, music, and culture, for a look at how we tell stories about cities, and how places tell their own stories.
Civic Innovation
An in-depth look at how tech, startups, designers, policymakers, and nonprofits are finding new ways to solve existing problems.
Cities for All
This focus area explores the future of urbanization through topics such as social equity, accessibility, health, immigration, and climate change.
PanelPicker Community Voting
SXSW values community input and involvement, so the two-step online process PanelPicker® was developed to encourage the SXSW community to enter proposals and have a significant voice in daytime Conference programming. All ideas received will be posted online for Community Voting from Monday, August 7 – Friday, August 25. It's as easy as "enter, review, comment, and vote" to help shape SXSW programming.
Mark your calendars – registration and housing opens on Tuesday, August 1 for the 2018 SXSW Conference & Festivals in Austin, Texas from March 9-18.
Austin during SXSW 2017 – Photo by Mike Vas