600+ Sessions Announced for the 2019 SXSW Conference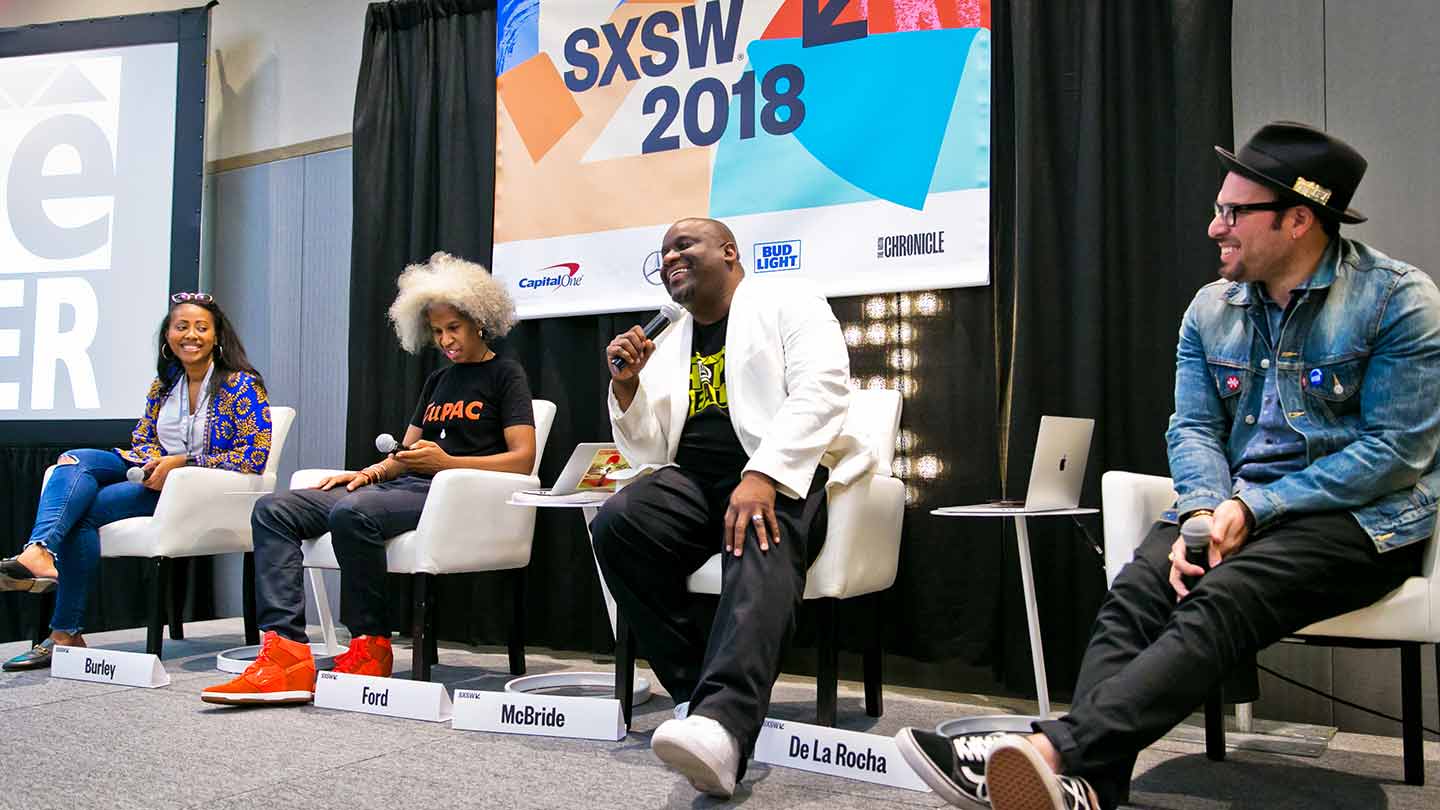 Over the years, many of the most compelling SXSW sessions have come directly from our community via the SXSW PanelPicker®. Community votes, plus input from the SXSW Staff and Advisory Board, help shape the final March program. With these PanelPicker-powers combined, behold the following 600+ sessions announced for the 2019 SXSW Conference lineup.
Featuring speakers from organizations such as Amazon, CAA, Google, NASA, PBS, Gucci, ProPublica, Slack, BBC, MIT, Dell Medical School, Rotten Tomatoes, and more, the breadth of these sessions reflects the value of creativity, innovation, and inspiration across the interactive, film, and music industries with thought leaders working towards a more connected future.
"For 2019, we received so many strong speaking proposals in the SXSW PanelPicker. The Programming Staff has spent the last two months meticulously studying these ideas. The 600+ sessions in today's announcement represent the best of the best of the best of these speaking proposals," said Hugh Forrest, Chief Programming Officer. "Many of these sessions align with the 10 trends that we think will dominate discussions in March 2019. The bottom line for all this programming is creative thinking and creative doing — which is the foundation of all aspects of SXSW."
New for 2019, we have introduced the Blockchain & Cryptocurrency and Cannabusiness Tracks for in-depth discussions surrounding these ever-evolving industries. Between new and veteran tracks, be sure to familiarize yourself with our 25 Tracks of programming presented in a variety of session formats including Keynotes, Featured Speakers, panels, workshops, podcasts, book signings, and more.
Before diving into the hundreds and hundreds of conference sessions on the full online SXSW Schedule, explore a few sessions per Track highlighted below divided between Convergence, Interactive, Film, and Music.
Register to attend SXSW 2019 early for great savings and hotel selections.
2019 Session Highlights By Track
Convergence Tracks
Convergence Tracks grant primary access for all SXSW Badges.
March 14-16 | Navigate the technological, cultural, and political ecosystem surrounding the future of cannabis-focused enterprise
March 8-11 | Focus on innovative city development, privacy issues, and how politics plays a role in shaping policy on all levels of government
Cities, Government, & Politics Sessions »
March 8-10 | Investigate how new technology has opened up exciting avenues for storytelling
Experiential Storytelling Sessions »
March 11-13 | Explore ways in which technology can be leveraged to transform the industry
March 8-14 | Explore how journalism, analysis, and content distribution are being impacted by technology and culture
March 8-13 | Dive deep into innovations and initiatives that are contributing to a better and more equitable world
Social & Global Impact Sessions »
March 8-10 | Tackle the future of sports in all its forms, from a cultural and technological perspective
March 11-13 | Discover new technologies and the ways they enhance how we experience the world
Interactive Tracks
Interactive Tracks grant primary access for Platinum and Interactive Badges; secondary access to Film and Music Badges.
March 14-16 | The ideas, investors, leaders, policies, and tokens that will be impacting global economics and business
Blockchain & Cryptocurrency Sessions »
March 9-14 | Learn from creative strategists in the industry on creating campaigns by way of data, neuroscience, storytelling, and tech trends
March 9-12 | Insight, instruction, and inspiration for engineers, developers, coders, and programmers
Coding & Development Sessions »
March 8-13 | How design shapes the way we interact with technology and our world
March 8-12 | Founders and funders of all stages discuss current best practices, as well as the most exciting new industry developments
Entrepreneurship & Startups Sessions »
March 8-12 | Tackle topics about the ever-changing workplace in and out of the office environment
March 8-12 | Improving health through technology in the communities where we live, work, and play
March 8-14 | Embody the realm of possibilities where intelligence empowers and enables technology
March 8-11 | A platform for creatives in the fashion and tech industries to converge and innovate
March 8-13 | Join executives and leaders from a variety of industries to discuss the evolving landscape of technology-driven services
Tech Industry & Enterprise Sessions »
Film Tracks
Film Tracks grant primary access for Platinum and Film Badges; secondary access to Interactive and Music Badges.
March 9-12 | Exposure to high-profile speakers from the entertainment, film, and television industries
Entertainment Influencers Sessions »
March 9-12 | Learn about the inner workings of the film and TV industries with a focus on business
March 9-12 | Learn everything you need to know about film from writing to post-production, and beyond
Making Film & Episodics Sessions »
Music Tracks
Music Tracks grant primary access for Platinum and Music Badges; secondary access to Interactive and Film Badges.
March 12-16 | New distribution models, promotional platforms, and release strategies are changing the game for indie and major artists
Making & Marketing Music Sessions »
March 12-16 | Navigate the multifaceted and global music industry with help from experts and leaders
Music Industry & Culture Sessions »
March 12-16 | Discover the newest innovations and sage advice on touring and festival industry
Touring & Live Experience Sessions »
Join Us for SXSW 2019
Register now to experience 10 days of programming to fuel your own creativity and career aspirations this March 8-17 in Austin, TX! Book your hotel early to get the best available housing rates and selections.
All attendees receive primary entry to programming associated with their badge type, in addition to enjoying secondary access to most other SXSW events. Take the Badge Quiz to discover which badge fits your needs, and what date you should plan to arrive in Austin, TX come March.
Stay tuned to SXSW News and sign up for Event Updates to keep up with the latest SXSW happenings.
2018 Social & Global Impact Session, Reimagining Gun Violence Prevention – Photo by Travis Lilley