The Business of Psychedelics – 2023 SXSW Sessions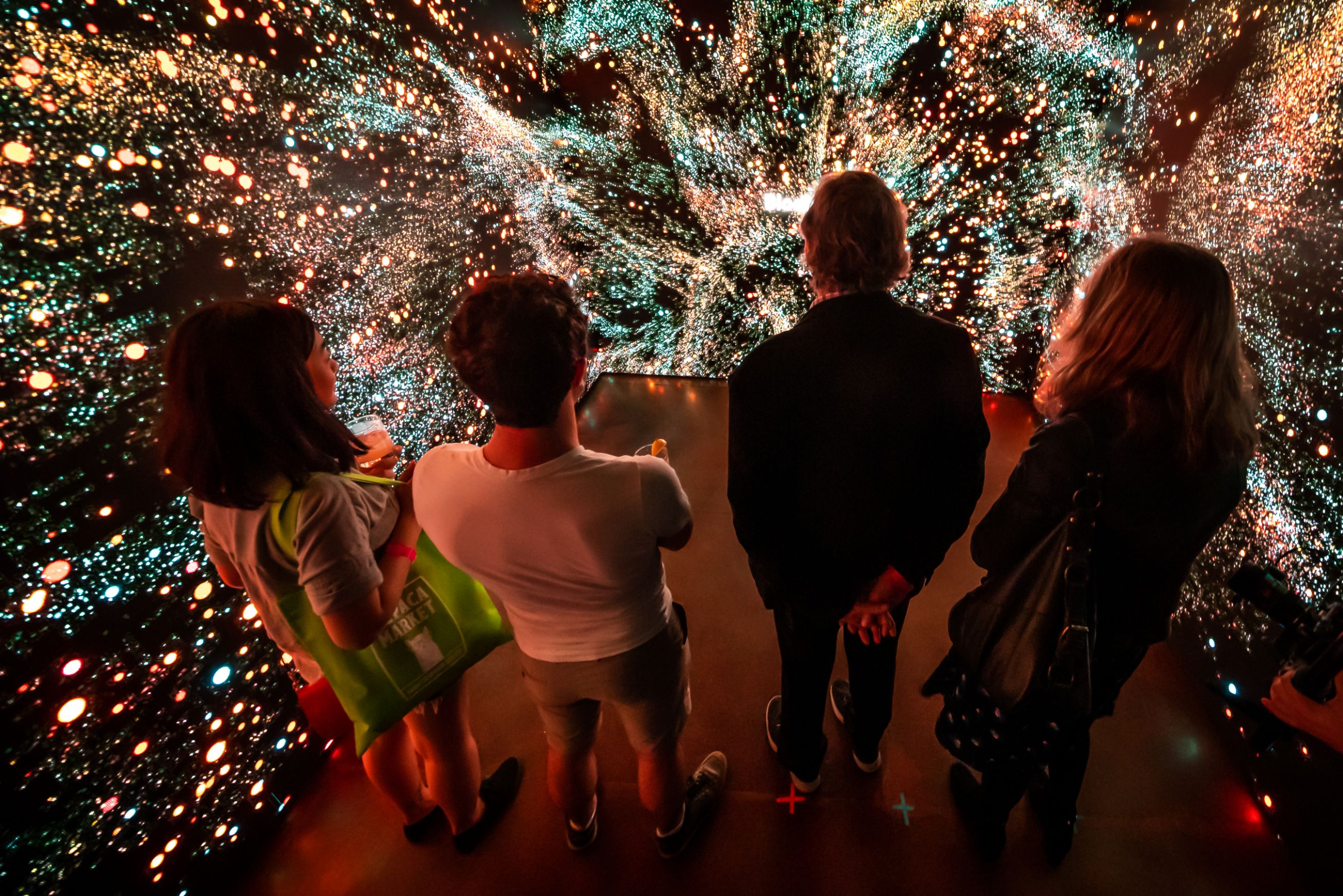 Cast away your tie-dyed assumptions and come with us on a journey into the world of psychedelics. Understanding how these drugs work can help change the world. Explore how breakthrough research and a growing business environment will impact the future of these novel and traditional drugs during Psychedelics track sessions from March 10-12 at the 2023 SXSW Conference.
With regulations starting to relax, psychedelics have made a comeback for more than just health and wellness. We're moving closer to a psychedelic discovery that will affect the future of drug regulation, business, and culture.
The Return of Psychedelics
If you hopped on the psychedelic bandwagon recently, there is a good chance that your "gateway drug" was the critically acclaimed Netflix series How to Change Your Mind, based on Michael Pollan's book. Join renowned mycologist Paul Stamets, documentary filmmaker Lucy Walker, psychiatrist and author Julie Holland, and Palo Santo's Daniel Goldberg for a special discussion in fungi, film, books, and advocacy. Don't miss the How We Changed Our Minds About Psychedelics session.
Whether you're new to psychedelics or have a degree in them, join fellow enthusiasts in an in-person meetup experience at SXSW. The Psychedelics Meet Up includes a brief presentation from MAPS (Multidisciplinary Association for Psychedelic Studies) along with casual conversation among participants.
Capitalist Interest in Psychedelics
Scientific research on psychedelics began 50 years ago, and a growing number of businesses are creating innovative products to meet the demand for these traditional drugs. In Building an Equitable Psychedelic Medicines System Colleen Chien (Santa Clara University School of Law), Josh Hardman (Psychedelic Alpha), Shayla Love (Freelance), and Graham Pechenik (Calyx Law) jump into how psychedelics are a step away from becoming prescription medicines. With innovation in mental healthcare stagnant for decades and the need for new therapies more urgent than ever, surely turning psychedelics into patented pharmaceuticals will be a force for good? Join them in discussing how companies are flooding in to capitalize on what could become a $100B market.
Should you be putting money down to start investing? Depending on whose advice you take, investing in psychedelics might be the best or worst decision you'll make. There are so many questions about getting started. Public or private market investing? Psilocybin, Ketamine, or new chemical entities? Join some of the leading founders from the private sector and thought leaders from the space, as they share their thoughts in Beyond the Hype: The Business of Psychedelics 2.0. Discover where the business of psychedelics is headed, what to look out for, and how to steer clear of the pitfall.
The Future of Psychedelic Business
As exciting as investing in psychedelics may seem to some, it brings a unique set of ethical challenges and questions. Who should own the future of psychedelics: corporations or communities? Can decriminalization and medicalization co-exist or are they fundamentally at odds? What do ethical business models look like in psychedelics? Is it even possible to have an ethical, profit-seeking business in this space? Explore these topics and more in The Future of Psychedelics: Culture VS Capitalism with panelist Natalie Lyla Ginsberg (Multidisciplinary Association For Psychedelic Studies), Paula Kahn (CosmoVisiones Ancestrales), Brom Rector (Empath Ventures), and Samantha Tabone (Empath Ventures).
The new possibility of doing business in psychedelics is emerging. With that, a real effort is being made to define the space early on as values-driven, purpose-built, patient-focused, and centering reciprocity. Dip into Psychedelics & the Next Economy and learn about the psychedelic companies that are experimenting with new models of ownership, governance, and alternative financing.
See You At SXSW 2023
Across 25 tracks of programming, Conference sessions are a place where you can meet the minds behind important conversations. Register to attend the 37th edition of the SXSW Conference as well as Exhibitions, networking opportunities, Film & TV screenings, Music showcases, and much more from March 10-19 in Austin, TX.
Keep up with the latest from SX – follow us on Facebook, Twitter, Instagram, TikTok, and SXSW News.
Photo by Aaron Rogosin