SXSW Music Weekly Round-up: New Music Track Sessions, Okkervil River, R3LL, Southern Avenue, & More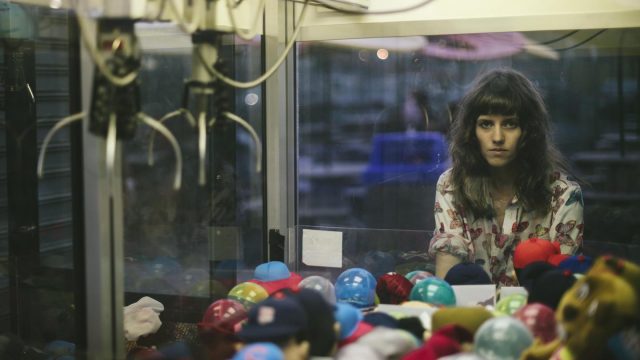 I know we dropped 500+ Showcasing Artists on you last week, but March is getting closer and we already have more to share. Moving forward we will be announcing weekly additions to the Music Festival and Music Tracks sessions at SXSW 2018. Starting... now.
The SXSW Conference Music Tracks team has been very busy in 2018. Highlights from recently added programming include Shelita Burke exploring how artists can utilize the blockchain, Abe Batshon, of BeatStars, discussing the various ways producers can connect with fans and collaborators while monetizing their beats, and Lauren Wirtzer-Seawood, Head of Music at Instagram, talking about the different ways artists can drive engagement on the platform.
We've just added 120 Showcasing Artists to the event this week. Some highlights include Lift To Experience frontman Josh T. Pearson, up-and-coming Jersey club producer R3LL, Austin indie icons Okkervil River, Roc Nation Reggaeton performer Mr. Paradise, Stax Records blues-rockers Southern Avenue, Senegalese rapper Nix, Austin psych rock break-outs Kay Odyssey, and more. Did you miss a previous announcement? You can find every artist announced so far on the SXSW Schedule.
The best way to experience all these great performances and sessions, of course, is with a SXSW Music Badge. The Music Badge provides you with primary access to hundreds of showcases and sessions, secondary access to Interactive and Film Conference Tracks, and much more. Book your hotel through SXSW Housing & Travel to stay close to the action.
We know you're eager to hear the music, so we have something to tide you over. Tune into the SXSWfm Specialty Show and Spotify Weekly Round-up playlist to hear artists from this announcement. We've also curated a YouTube playlist featuring artists from all our SXSW 2018 announcements for all you music video junkies.
New 2018 Conference Additions (Music)
Insider Tips from the Boss Women of Instagram
Shoot Me a Text: How to Text Your Way To Your First Million
Blockchain, Cryptocurrencies and Music
Sync It Up: Music for Advertising, Film, TV and Gaming
Making A Living Selling Beats Online
Chop Not Slop Workshop
Master Your Merch Strategy & Maximize its Potential

New 2018 Showcasing Artist Additions
1982 (diecinueve ochenta y dos) (Cuenca ECUADOR)
3 Hand Stephen (Portland OR)
Ainsley Farrell (Newport Beach CA)
Alice Phoebe Lou (Berlin GERMANY)
Lauren Ashley and The Trainwreckers (Griffin GA)
Bang Data (Oakland CA)
Belle Adair (Florence AL)
Benyaro (Jackson WY)
Billy Strings (Nashville TN)
Boss Street Brass Band (Austin TX)
Breaking Forms (Boston MA)
Bruno Belissimo (Brescia ITALY)
Bubble Puppy (Austin TX)
The Buttertones (Los Angeles CA)
Caitlyn Smith (Cannon Falls MN)
CASEROLOOPS (Barquisimeto VENEZUELA)
Chelsea Williams (Columbus OH)
Chico Chico (Austin TX)
Chuck Auerbach (Akron OH)
Collapsing Stars (Minneapolis MN)
Common Deer (Toronto CANADA)
The Commonheart (Pittsburgh PA)
Cotton Mather (Austin TX)
Cuddle Magic (New York NY)
Current Joys (Los Angeles CA)
Curtis McMurtry (Austin TX)
Dark Time Sunshine (Seattle WA)
The Deer (Austin TX)
Descartes A Kant (Guadalajara MEXICO)
Dimpker Brothers (Västervik SWEDEN)
Dizzy (Oshawa CANADA)
DJ DOLLAR SENEGAL (Dakar SENEGAL)
Duncan Fellows (Austin TX)
Egrets On Ergot (Los Angeles CA)
Caleb Elliott (Natchitoches LA)
Emma White (Nashville TN)
Ghost Twin (Winnipeg CANADA)
Girlyboi (Los Angeles CA)
Greyhounds (Austin TX)
Greys (Toronto CANADA)
Grounders (Toronto CANADA)
Harry Zimm (Denton TX)
Harvey McLaughlin (San Antonio TX)
Henry Brun & the Latin Playerz (San Antonio TX)
Ian Moore (Austin TX)
INHEAVEN (London UK-ENGLAND)
Jack Freeman (Houston TX)
James Swanberg (Chicago IL)
John Jacob Magistery (Montreal CANADA)
Josh T. Pearson (Austin TX)
Julia Lucille (Austin TX)
KARD (Seoul SOUTH KOREA)
Katie von Schleicher (Brooklyn NY)
Kay Odyssey (Austin TX)
Kids N Cats (Vienna AUSTRIA)
KOLARS (Los Angeles CA)
La Cuneta Son Machín (Managua NICARAGUA)
The Lagoons (Austin TX)
La Misa Negra (Oakland CA)
Lee Hi (Bucheon SOUTH KOREA)
LIP (Austin TX)
Little Mazarn (Dallas TX)
Lizzie No (Brooklyn NY)
Lo Country (Austin TX)
Los Chinchillos Del Caribe (Puerto Rico PR)
Marrón (Acapulco MEXICO)
Maurice Kirya (Kampala UGANDA)
Motel Raphael (Montréal CANADA)
Mountain Time (Austin TX)
Mr. Paradise (Villa Duarte DOMINICAN REPUBLIC)
NÄM (Austin TX)
Night Moves (Minneapolis MN)
NITE (Dallas TX)
NIX (Dakar SENEGAL)
NOX BOYS (Blawnox PA)
Okkervil River (New York NY)
Panic Priest (Chicago IL)
Parsonsfield (Leverett MA)
Pearl Earl (Denton TX)
Plastic Pinks (Miami FL)
Ponytrap (Austin TX)
Pow Pow Family Band (New York NY)
Rattletree (Austin TX)
Remna Schwarz (Praia CAPE VERDE)
Rita Coolidge (Nashville TN)
Ron Gallo (Nashville TN)
The Rubilators (Austin TX)
Sahad and The Nataal Patchwork (Dakar SENEGAL)
Samurai Champs (Saskatoon CANADA)
Sarahmée (Montreal CANADA)
Sara Ontaneda (Queens NY)
Sharkmuffin (Brooklyn NY)
Shred Kelly (Fernie BC)
slenderbodies (Los Angeles CA)
Sons of Bill (Charlottesville VA)
Southern Avenue (Memphis TN)
Special Explosion (Seattle WA)
Sun Parade (Northampton MA)
Superfónicos (Austin TX)
Tank Washington (Austin TX)
TIGA (Paris FRANCE)
Torino Black (Austin TX)
United Ghosts (Los Angeles CA)
Vandoliers (Dallas TX)
Victim Mentality (Seoul SOUTH KOREA)
Video Age (New Orleans LA)
Vista Kicks (Los Angeles CA)
Western Youth (Austin TX)
Whitney Rose (Austin TX)
Wilder Maker (Brooklyn NY)
Will Varley (Deal UK-ENGLAND)
Zack Keim (Blawnox PA)
Zero Balas (Lima PERU)

Browse 2018 Music Festival Artists
Everything subject to change
Katie von Schleicher - Photo by M. Cooper