Tech Industry International Programming at SXSW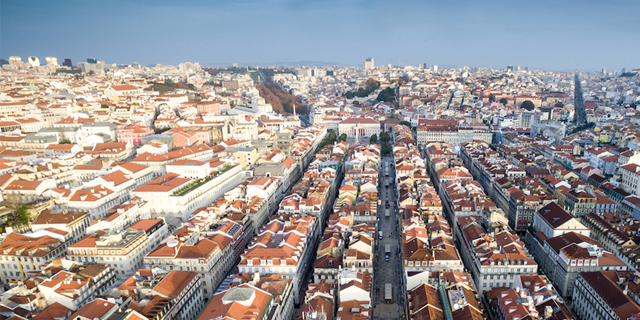 This year's Tech Industry track has much to offer by way of developments in the United States, but also, in the international community. The track examines what is significant today and what we project to be trending tomorrow. Our international sessions offer a unique perspective into the international technological ecosystem—what are other countries doing that the United States can learn from and adopt? How can U.S. tech businesses make the jump into the international market?
Want to learn more? Check out two days of International Tech Industry specific programming on March 10 and March 11 in the Austin Convention Center:
Portugal: Your Startup's Gateway to Europe
March 10, 2017 | 12:30PM – 1:30PM
In the past couple of years, Portugal has emerged as a vibrant and competitive gateway to Europe, for startups from all around the world. Abundant English-speaking talent, top wi-fi and tech infrastructures, direct daily flights to all the major European cities, affordable cost of living, the ease of setting up business and radiant sunshine throughout most of the year are some of the reasons why more and more entrepreneurs and investors are moving to cities such as Aveiro, Braga Lisbon or Oporto. In 2016, aggressive public policies added up to all this, such as tax benefits to early stage investors, Startup Visas for foreign founders, Startup Vouchers to fund new companies and a network of over 120 incubators. Come find out why Portugal is NOT the new London.
#OffCuba
March 10, 2017 | 3:30PM – 4:30PM
The world is more offline than you think; therefore, Cuban Solutions, which are different from what you can find on the Internet, are very useful. It will be shown how Cuban offline technology can be exported and used in airplanes, buses, cruise liners and areas without full Internet access. This will be an opportunity to showcase Cuban offline technology to the world and invite all possible friends to our country.
Finland: The Hotbed of Technology and Startups
March 10, 2017 | 3:30PM – 4:30PM
Finland has strong background in mobile technology and ICT, but recently Finland has made inroads in many other industries, like games (e.g. Clash of Clans, Angry Birds), health & wellbeing (e.g. wearable heart rate monitors) and Cleantech. This session investigates the Finnish Technology ecosystem, ranging from VC-funded startups to possibilities for bigger foreign companies to transfer R&D functions to Finland (Foreign Direct Investments). We will also investigate the reasons behind recent emergence of startups in Finland. Finnish society is highly supportive of entrepreneurship, with a flourishing Silicon Valley-inspired business culture. Wired listed Finland as one of the best countries for start-ups and the annual Slush start-up event in Helsinki is among the largest in the world.
The Caribbean: The Up and Coming Tech Melting Pot
March 10, 2017 | 5:00PM – 6:00PM
The Caribbean is an often overlooked region when it comes to tech and innovation. This is where an enormous amount of opportunities lie. The Governments of various Caribbean islands are looking to innovate and are setting up programs and handing out grants to attract startups and tech companies. They are working on policies and looking into closing partnerships to stimulate this. A group of ambassadors from various islands of the Caribbean are living proof that the Caribbean is up and coming and shouldn't be overlooked anymore.
Think & Act Local: Out-Innovating Global Competition
March 11, 2017 | 9:30AM – 10:30AM
Inspired by the world's worst traffic in Jakarta, GO-JEK was conceived as a motorcycle based on-demand solution to combat the lack of infrastructure. In just 18 months since app launch, the company has grown over 900x to become one of Indonesia's first unicorns, creating over 500,000 transactions daily. More importantly, GO-JEK has done this while bettering the daily lives of 200,000+ motorcycle and car driver partners, over 40,000 GO-FOOD merchants for whom we deliver food, and the 3,000 service providers on our O2O services. In this session, learn how GO-JEK enables millions of Indonesians with technology and empowers hundreds of thousands of micro-entrepreneurs on our platform.
Argentina: Ideas that Feed the World
March 11, 2017 | 9:30AM – 10:30AM
What do you get when two unicorns with two of the most creative and innovative argentine startups meet at SXSW? Check out a real-time mentoring session between "Globant" and "Mercado Libre" with "Bluesmart" and "Hickies", and learn more about being global from the country at the end of the world.
Pioneers: Bliss and Pain of Being Ahead of the Time
March 11, 2017 | 11:00AM – 12:00PM
Fail-learn-improve. Daniel illustrates "pioneering" with many examples from smart, a car OEM and urban pioneer which is embedded into the multinational corporation of DAIMLER AG. Pioneering is a complex process that includes having the possibility, willingness and the capability not only to try fast but also to learn. It is all about quickly transforming PowerPoint ideas into physical and digital reality and continuously challenging the status quo. Have you ever wondered what pioneering is, which enabler you need and what it means for yourself as an entrepreneur? Then join Daniel to open up new levels of the term 'pioneering' and exchange views about these.
EU Digital Single Market: Breaking Down Barriers
March 11, 2017 | 12:30PM – 1:30PM
In May 2015 the European Commission announced the Digital Single Market (DSM) strategy: an ambitious agenda to take the EU's single market of 508 million people from the physical to the digital space. The DSM will create more opportunities for all — not just Europeans — to invest, trade, and conduct business in the European digital space. What are the DSM's implications for the transatlantic digital economy? How can companies around the world prepare themselves to engage successfully in a new single European digital marketplace? This panel brings together policymakers and companies from both sides of the Atlantic for a discussion about how the DSM will break down digital barriers and create opportunities for those operating in, and with, the European Union and its 28 Member States.
Fighting Poverty Misconceptions in Peru
March 11, 2017 | 3:30PM – 4:30PM
Three Peruvian women social entrepreneurs discuss the misconceptions about poverty that they have faced and how understanding them has shaped the success of their initiatives: A dancing school for street kids, affordable sanitation for the urban poor, and a coding school for underprivileged women. Using their own stories and examples, Vania, Mariana and Isabel will discuss specific lessons from their social enterprises in Latin America, such as how the so-called "bottom of the pyramid" is not an untapped market but an untapped pool of human capital and commitment; the weight of short term vs long term thinking in addressing poverty; and how success in social entrepreneurship doesn't necessarily imply scaling up quickly; among others.
The Future of Jobs is Dark & Full of Terror...Is it though?
March 11, 2017 | 3:30PM – 4:30PM
Studies on the future of employment often spark fear in the heart of anyone depending on a salary to keep the lights on and food on the table. In France, this debate has recently been spotlighted with one of the major presidential candidate proposing a basic income plan as a response to the announced automation of jobs. This panel seeks to adopt a critical approach on these predictions in order to try and capture the weak signals of automation and consider its best possible answers.
Brexit: How UK/European Tech Companies Are Coping
March 11, 2017 | 5:00PM – 6:00PM
Brexit will have a huge impact on startups, privacy, telecoms, and all areas of technology. This session explores the changes that tech companies in Europe have already experienced and will continue to experience as well as how they are coping with the changes. The panel brings perspective from a private messaging app based in Germany with a huge stake in the British market, a robotics company who recently decided to establish business headquarters in London, an established location data technology company that has been based in London since 2004, and a website that connects digital nomads with employers across the globe who want to borrow their skills for a while. These three will answer questions and discuss their experience with the referendum thus far and how it will continue to evolve.
Startup LA 2016: Building an Innovative Future
March 11, 2017 | 5:00PM – 6:00PM
The panel will present the results of the study "Startup Latin America 2016 Building an innovative future" by the Development Centre of the OECD. This study has joined the efforts of institutions of the member countries of the Pacific Alliance, identifying a current picture of regional public policies aiming to promote start-ups in Colombia, Chile, Peru and Mexico.
Browse All Tech Industry Sessions
Photo courtesy of session, Portugal: Your Startup's Gateway to Europe
Related News: