Quantum Computing, AI, Design, and More: 2024 SXSW Conference Preview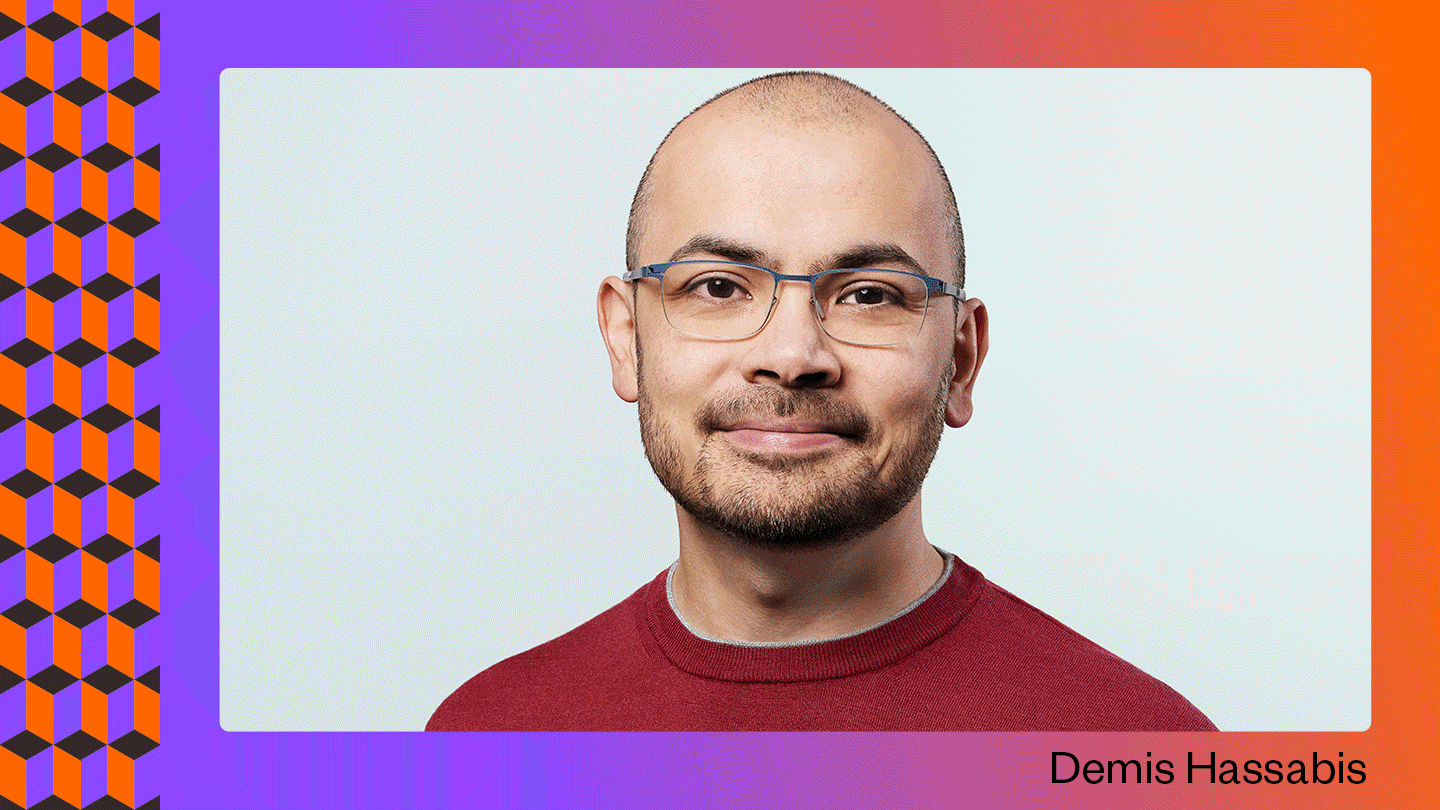 What better treat to get you through the spooky season than a sneak peek at what's in store for the 2024 SXSW Conference?
As we eagerly await the excitement of March, the SX community has been hard at work using PanelPicker® to shape the majority of Conference programming, along with guidance from the PanelPicker Evaluator Committee and SXSW Staff. Today we reveal 20+ community-sourced sessions for a snapshot of the most innovative new ideas from our global community taking the stage from March 8-15 at the SXSW Conference.
"From Grammy-winning video game soundtracks and humanoid robots to ocean carbon removal and quantum computing's current capabilities, this first batch of PanelPicker content covers so many topics that are compelling to the SXSW community," said Hugh Forrest, Chief Programming Officer and Co-President. "If you like today's announcement, then you'll love what we have planned for November 1, when we reveal hundreds more sessions that cover all aspects of the creative process, entrepreneurism, and discovery of the next big thing."
The SXSW Conference features 24 tracks of programming with topics spanning across the tech, film, television, and music industries. For 2024, we have added three new tracks: Artificial Intelligence, Creator Economy, and Fashion & Beauty. Explore today's sneak peek at 2024 sessions across all 24 tracks below.
SXSW continues to be the epicenter for creatives from all industries to find inspiration, so mark your calendars for November 1 when hundreds of PanelPicker sessions will be announced.
2024 Sessions Preview
2050 | How Humanoid Robots Expand Our Potential In Space & On Earth
Speakers: Shaun Azimi (NASA), Jeff Cardenas (Apptronik)
Advertising & Brand Experience | Branding Movements: Advertising for Impact
Speakers: Palika Makam (Ben & Jerry's), Johnny Perez (The National Religious Campaign Against Torture), Chris Plating (EP+Co), Bianca Tylek (Worth Rises)
Artificial Intelligence | How AI Can Solve the Biggest Challenges Facing Humanity
Speakers: Demis Hassabis (Google DeepMind)
Artificial Intelligence | Personalized Creative Companions: A Generative AI Workshop
Speakers: Johannes Saam, Brian Solomon (Framestore)
Climate Change | The Tide is High for Responsible Ocean CO2 Removal
Speakers: Sifang Chen (Carbon180), Jessica Cross (Pacific Northwest National Laboratories), Erika La Plante (Equatic), Katie Lebling (World Resources Institute)
Creating Film & TV | Virtual Production On a Micro Scale
Speakers: Rick Castañeda (Vibrant Penguin), Youna Kang, Stefan Li (Sushi Dragon Studios), Laura Reich (Vibrant Penguin)
Creator Economy | How To Maintain Creative Integrity When Audiences Control Us
Speakers: Matt Klein (Reddit)
Culture | Responsible Reporting on Anti-Trans Violence for Journalists
Speakers: Serena Daniari (Transgender Law Center), Imara Jones (TransLash Media), Arielle Rebekah (Trans & Caffeinated Consulting), Serena Sonoma
Culture | Wanderlust Crossroads: A Nomad and Expat Meet Up
Speakers: Beth Collier, Nadia Mitchem (Fortify Consulting, LLC)
Design | Human-Centric Immersive Experience Design
Speakers: Nancy Baker Cahill (Nancy Baker Cahill Studio), Neil Carty (Cosm), Chris Holmes (Fascinated By Everything), Guy Reid (Planetary Collective)
Energy | Boost Your Energy with Quantum
Speakers: Annarita Giani (GE Research), Pranav Gokhale (Infleqtion), Jeremy Renshaw (EPRI), Raiford Smith (The AES Corporation)
Fashion & Beauty | Fashion Meets Tech: Empowering Consumer Communities
Speakers: Aditi Banga (Meta / Instagram), Caroline Giegerich (Warner Music Experience), Cathy Hackl (Journey), Angelic Vendette (Ave Advisory)
Film & TV Industry | Reel Money: The Art of Indie Film Financing
Speakers: Carissa Knol (Knol Law PC), Sophia Yen (Manatt, Phelps & Phillips, LLP), Viviana Zarragoitia (TPC)
Food | The First CRISPR Foods Have Arrived
Speakers: Tom Adams (Pairwise), Enock Chikava (The Bill and Melinda Gates Foundation), Daniel Moñino López (Wageningen University), Emily Mullin (WIRED Magazine)
Game Industry | Crafting A Grammy-Winning Video Game Soundtrack
Speakers: Stephanie Economou, Simon Landry (Ubisoft)
Government & Civic Engagement | Community is the Future of Public Safety
Speakers: Lisa Daniels (Darren B. Easterling Center for Restorative Practices), Jamila Hodge (Equal Justice USA), Greg Jackson (Community Justice Action), Dr Melissa Harris-Perry (Wake Forest University)
Health & MedTech | Why Is Healthcare Doing Less With More (Data)?
Speakers: Jan Berger (Health Intelligence Partners), Carrie Kozlowski (Upfront Healthcare)
Music & Tech | Data-Driven Touring: How to Turn Fan Data into Packed Shows
Speakers: Sam Alpert (Wasserman Music), Katherine Friedland (Mom+Pop Music), David McKay (Sofar Sounds), Aaron Summer (Mick Management)
Music Careers | In CTRL: Voices Behind The Board
Speakers: Gena Johnson, Gloria Kaba, Taylor Mims (Billboard), Suzy Shinn
Psychedelics | Psychedelic Entrepreneurship and the Underground Economy
Speakers: Mary Carreón (Mycopreneur), Reggie Harris (Oakland Hyphae), Robert Johnson (Mycroboost), Dennis Walker (Mycopreneur)
Sports | Changing the Game: Investing in the Future of Sports Tech
Speakers: Reed Albergotti (Semafor), Meredith McPherron (Drive by DraftKings), Michael Proman (Scrum Sports & Entertainment, Scrum Ventures), Jasmine Robinson (Monarch Collective)
Startups | Startup Hacks: Unleashing Innovation on a Shoestring Budget
Speakers: Mary Fernandes (Solis Agrosciences), Emily Lohse-Busch (39 North AgTech Innovation District), Keisha Mabry Haymore (Heydays HQ), Akeem Shannon (Flipstik)
Tech Industry | Quantum Computing: Real, Revolutionary, Right Now!
Speakers: Rima Alameddine (IonQ), Jay Boisseau (Vizias), Heather Higgins (IBM Quantum), Bob Sorensen (Hyperion Research)
Transportation | LA's Roadmap to Zero Emission Transportation: 2028 and Beyond
Speakers: Patty Monahan (California Energy Commission), Matt Petersen (Los Angeles Cleantech Incubator), Kameale Terry (ChargerHelp!), Stephanie Wiggins (LA Metro)
Workplace | Life After Big Tech: Where Are Laid Off Workers Now?
Speakers: Carmen Kiew (Codeword), Raphael Ouzan (A.Team), Jon Swartz (Dow Jones - MarketWatch), Alex Whedon (SHA257 LLC)
Workplace | UNSTUCK: Lessons From Tech Innovators to Win in Business
Speakers: Heather Kernahan (Hotwire Global)
XR | AR: Transforming Social Interactions & Live Events
Speakers: Fotoulla Damaskos (National Research Group), Chris Iles (Minnesota Twins), Dana Ware (ARound), Gerald Youngblood (Lenovo)
There are plenty more spook-tacular SX announcements coming up this month! Subscribe to the Conference Community Newsletter for the latest updates.
Did you miss the first announcement for the 2024 season? Catch up now and get to know the first round of Featured Speakers including Rosario Dawson, Peter Deng, Alex Cooper, Tim Ferriss, and more. More Featured Speakers will be revealed on Tuesday, October 24.
Join Us At SXSW 2024
Get ready to immerse yourself in more opportunities for discovery, networking, learning, and career-enhancing connections than ever before at SXSW 2024 from March 8-16 in Austin, TX. Register and book your hotel for SXSW 2024 today!
Stay in the loop and follow us on Facebook, Twitter, Instagram, and TikTok. Plus, subscribe to event newsletters and check out SXSW News for the latest SX coverage.
Photo by Justin Zamudio