To show just how much we appreciate you all being a part of SXSW, each year we create nifty graphics to help you promote your involvement on Twitter, Facebook, LinkedIn, and Instagram. Browse and download multiple options from each platform below.
---
PanelPicker Sessions
Promote your Conference session and invite the SX community to join you at SXSW 2023. Beginning on October 25, visit the SXSW Schedule to explore all confirmed sessions across 25 programming tracks. Dive into new learning opportunities and level up your networking.
Twitter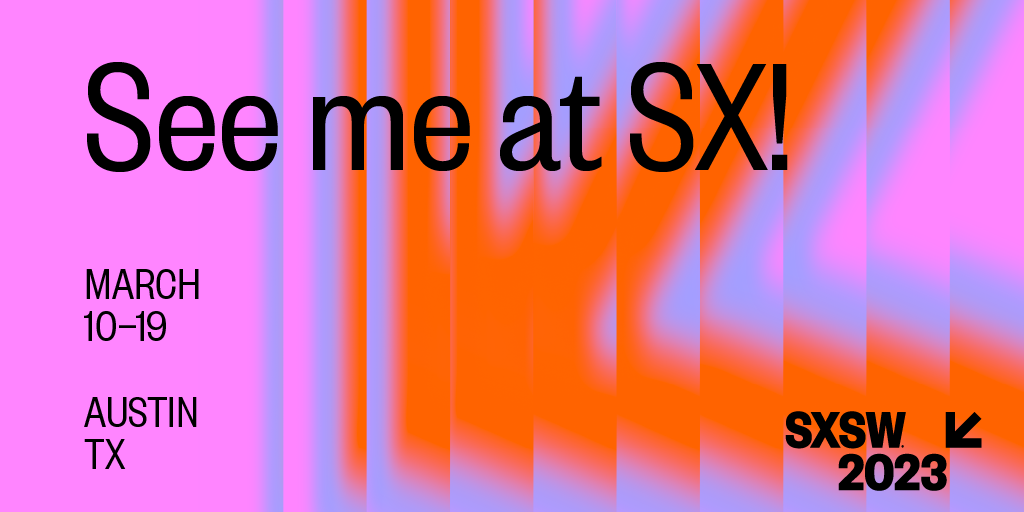 Twitter Options: 1 | 2 | 3 | 4
Facebook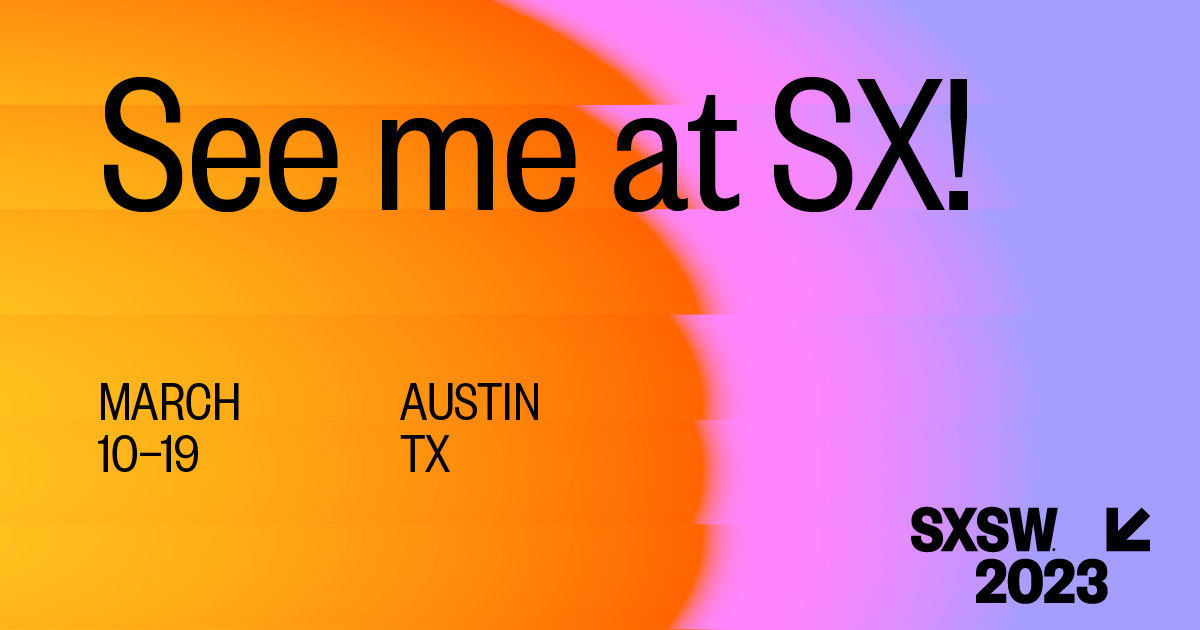 Facebook Options: 1 | 2 | 3 | 4
LinkedIn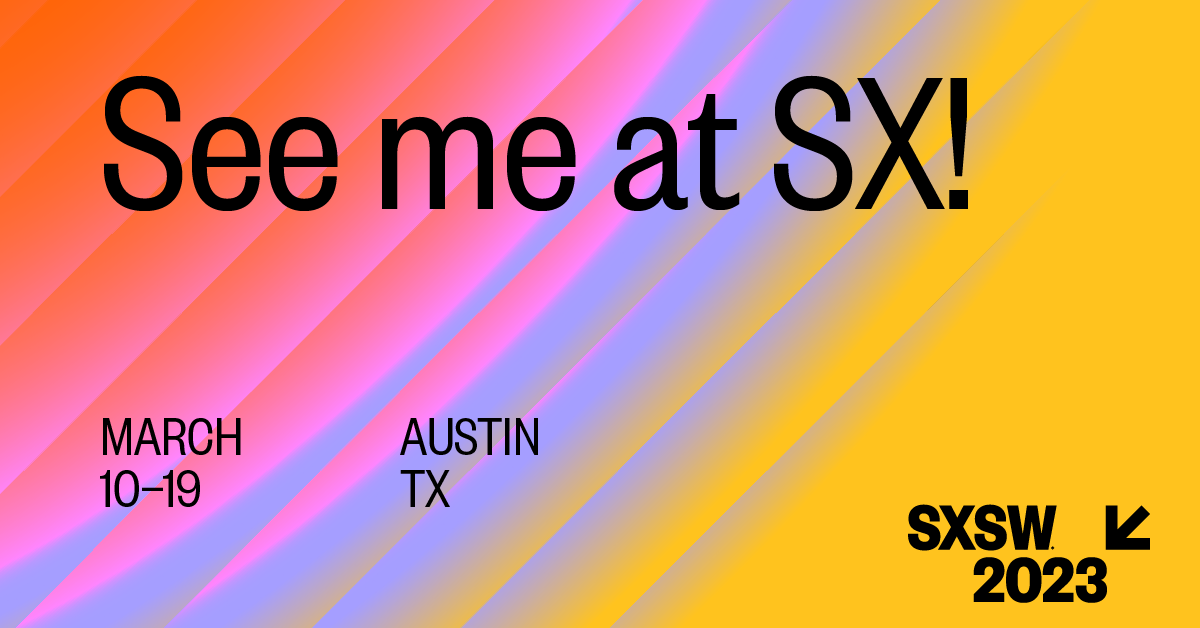 LinkedIn Options: 1 | 2 | 3 | 4
Instagram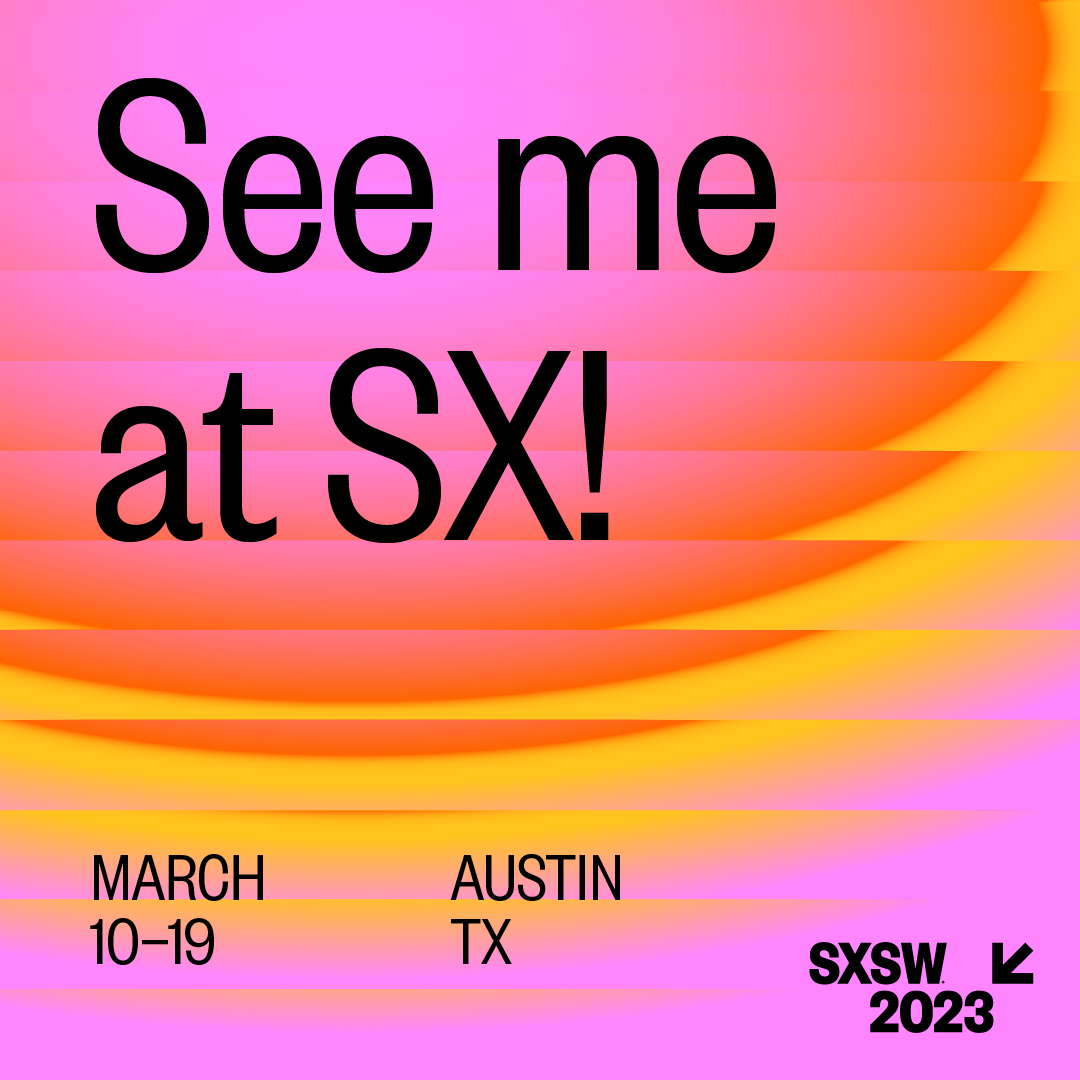 IG Post Options: 1 | 2 | 3 | 4