To show just how much we appreciate you all being a part of SXSW, each year we create nifty graphics to help you promote your involvement on Twitter, Facebook, LinkedIn, and Instagram.
PanelPicker Community Voting
SXSW PanelPicker Community Voting for the 2023 season takes place August 9-21, 2022. During this time, it's important for anyone who submitted a proposal to rally online support for your idea and encourage voting.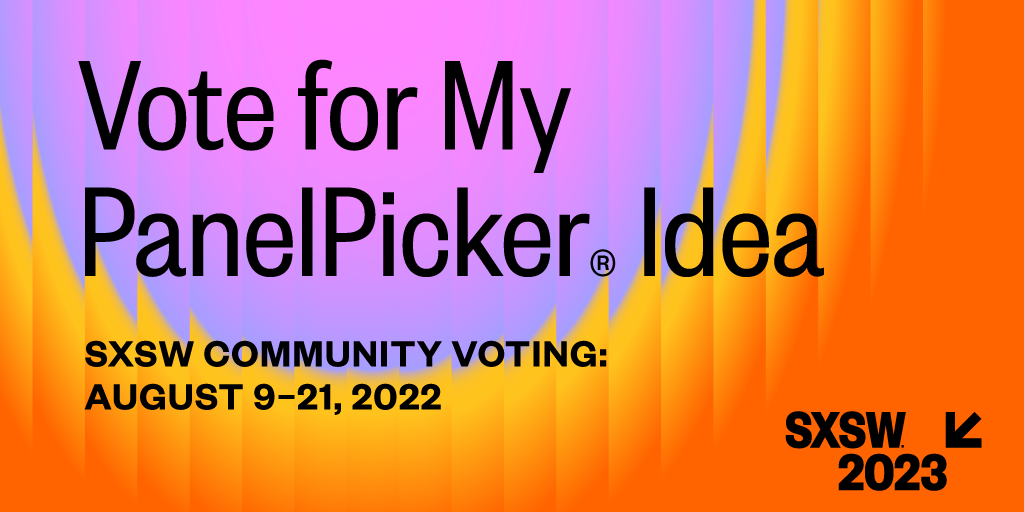 Twitter | Facebook | Instagram Post | Instagram Story | LinkedIn